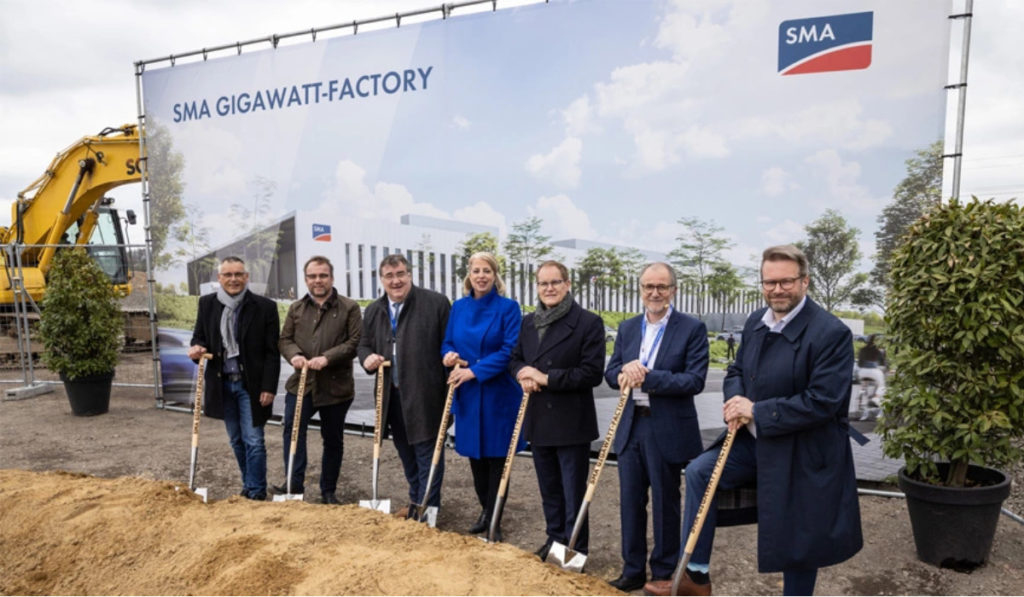 Inverter supplier SMA Solar Technology has started the construction of a 20GW inverter factory in Germany.
After completion, the company's production capacity will increase from 20GW to 40GW. Located at Niestetal, Hesse, the €80 million (US$87.8 million) investment project is expected to begin operations in 2025. 
"Against the background of global climate change, the world is pinning its hopes on renewable energy. But to leverage this enormous potential, PV has to be intelligently coupled with storage systems, e-mobility and other sectors and integrated into the overall system," said Jürgen Reinert, CEO of SMA.
Reinert added that the factory will be producing system solutions for large-scale PV power plants in two years, while the products will be shipped to markets across the globe. 
Recently, SMA Solar Technology published financial results for 2022, which show significant improvements in EBITDA and net income compared with 2021.
Although supply shortages affected the whole solar value chain in 2022, SMA's provisional results show an EBITDA margin of 6.6% – posting earnings of €70 million compared with €8.5 million the previous year.
The figures showed that net income rose significantly as well, from -€23.2 million in 2021 to €55.8 million. Sales rose 8.4% year-on-year to €1 billion, driven by a high demand as the solar industry has expanded over the year and the general easing of supply chain constraints in the second half of 2022.