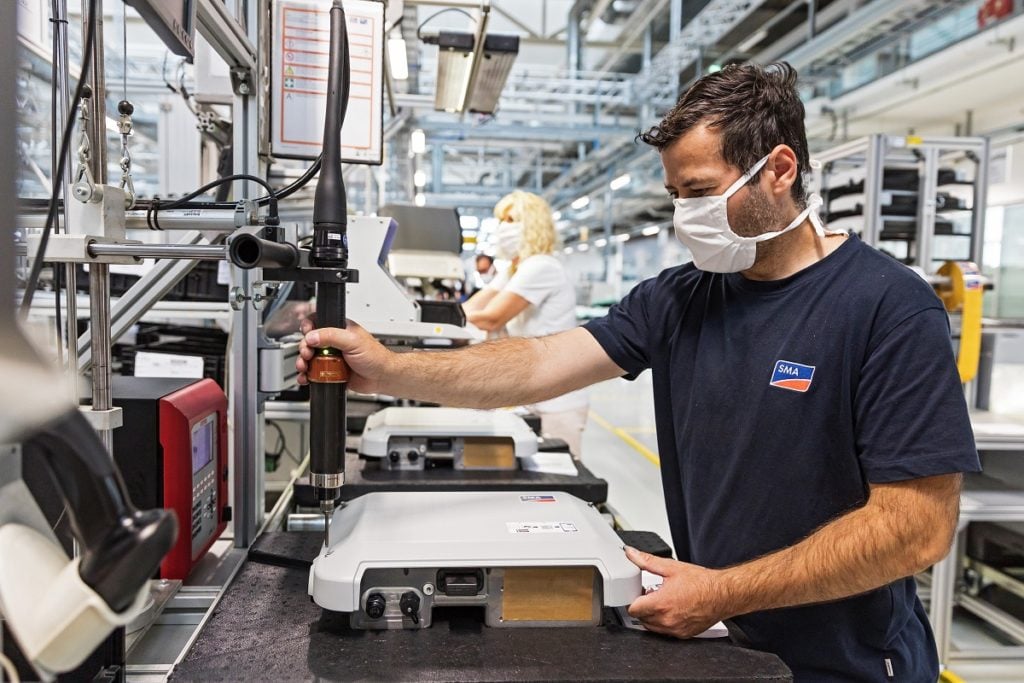 Inverter supplier SMA Solar Technology has published provisional financial results for 2022, which show significant improvements in EBITDA and net income compared with 2021.
Despite supply shortages that have affected the whole solar value chain in 2022, SMA's provisional results show an EBITDA margin of 6.6% – posting earnings of €70 million (US$74 million) compared with €8.5 million (US$9 million) the previous year.
The figures show that net income rose significantly as well, from -€23.2 million (-US$24.5 million) in 2021 to €55.8 million (US$59 million). Sales rose 8.4% year-on-year to €1,065.9 million, driven by a consistent high demand as the solar industry has expanded over the year and the general easing of supply chain constraints in the second half of 2022.
"2022 was a turbulent year, but a successful one for SMA," said CEO Jürgen Reinert. "The gradually higher availability of electronic components helped us make considerable progress in improving our ability to deliver in the second half of the year.
"We are therefore looking to 2023 with optimism. However, we have not yet fully overcome the challenges on the procurement side caused by ongoing supply problems with individual components."
The company's performance in Q1 2022 was hampered by a shortage of chip and electrical component supply. A PV Tech Premium interview with Jürgen Reinert following the Q1 results discussed the gap between the mass of orders SMA was receiving as consumers clamoured for rooftop solar and the backlog in delivery due to supply shortages. Indeed, the company closed out 2022 with an order backlog in excess of €2 billion (US$2.1 billion), up from €886 million 2021.
Looking to 2023, the company expects growth to continue, with initial forecasts of EBITDA between €100 million and €140 million (US$148 million) and sales in excess of €1.3 billion (US$1.3 billion).
Audited and consolidated financial statements for the year will be issued at the end of March alongside a press conference.