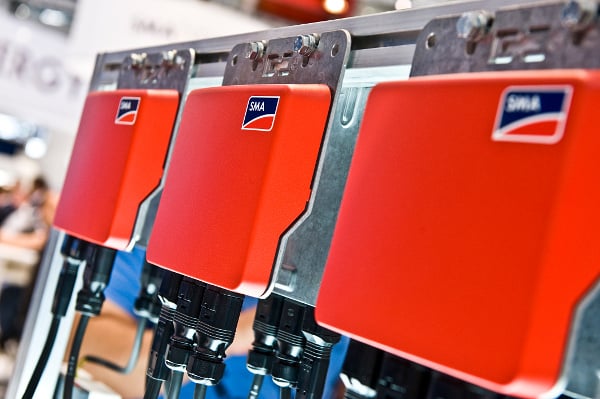 Major PV inverter manufacturer SMA Solar Technology has lowered both its revenue and profit forecast again for 2018, citing continued 'strong pricing pressure' through November.
SMA Solar said that it expected 2018 sales to be in the range of €760 million to €780 million, compared to previously lowered guidance of €800 million to €850 million.
Lost revenue and previously announced restructuring charges would lead to a negative EBITDA in the medium to upper double-digit million euro range, compared to previous guidance of break-even to slightly negative EBITDA.
"The SMA Managing Board has decided early on to adapt the company's structures to the changed conditions that are characterized by continued strong price pressure," said SMA Solar CEO Dr. Jürgen Reinert. "We expect to close the discussions with the works council on the planned restructuring measures soon. We will then start with the implementation at the beginning of next year. In addition, we have already started to introduce new products and solutions in the international markets and have enhanced our sales initiatives in order to increase sales and achieve positive EBITDA in the following year."
However, SMA Solar noted that it still expected sales growth and a positive EBITDA at the end of its 2019 financial year.
As recently highlighted by PV Tech, SMA Solar has been losing market share to rivals such as SolarEdge Technologies, which has retained good revenue growth in almost two years, while retaining high gross margins and strong profitability.
SolarEdge had surpassed SMA Solar on quarterly revenue figures for the first time in the third quarter of 2018.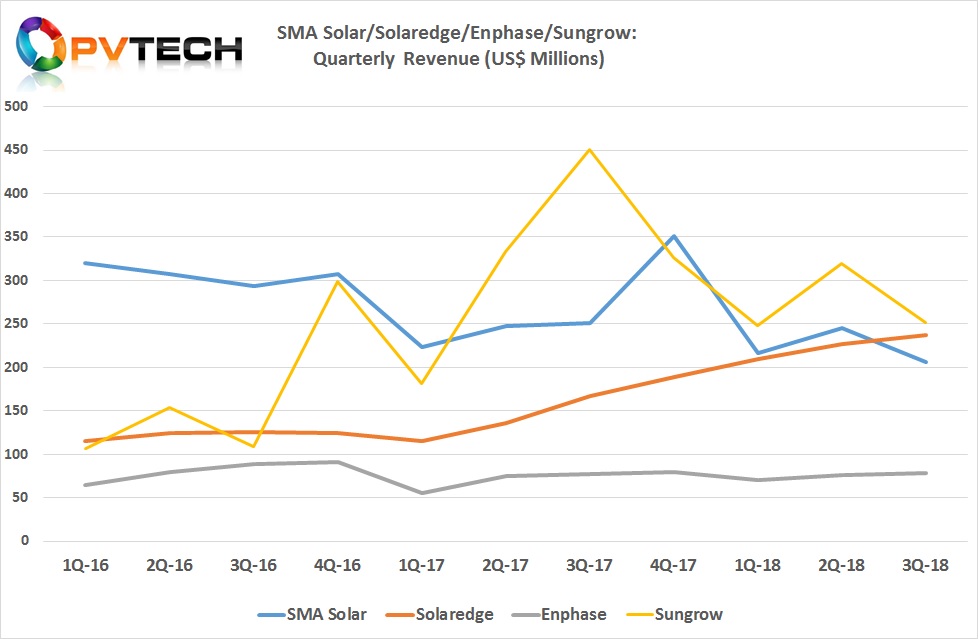 Based on SMA Solars lowered annual revenue guidance, compared to SolarEdge's recent full-year forecast, SolarEdge's annual revenue figures will surpass SMA Solar's for the first time.