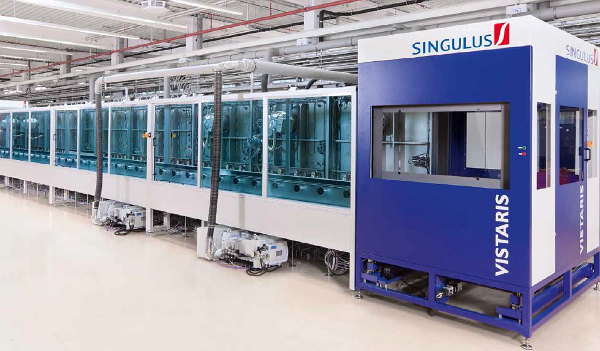 Updated: Specialist PV manufacturing equipment supplier Singulus Technologies said it had signed 'pre-contracts' worth more than €110 million (US$123 million) for CIGS thin-film production equipment with China National Building Materials (CNBM), owner of manufacturer Avancis.
Singulus said that it expected to sign detailed contracts during SNEC 2016 being held in Shanghai, China this week. The expected major order was said to include its CISARIS tools for selenisation, VISTARIS sputtering systems and evaporation system, SELENIUS to provide two dedicated manufacturing plants in China with 150MW of module capacity each. Avancis was a previous customer of Singulus for its current manufacturing facility in Germany.
Dr.-Ing. Stefan Rinck, CEO of the Singulus Technologies said, "This contract for the delivery of the key technologies, which are used in the manufacturing of CIGS solar modules, is of essential importance for us and confirms our leading position in this market segment. We have extensively discussed the preliminary work for the optimization of the production processes with the customer and once again implemented numerous improvements. Our construction work was finalized and we will shortly begin assembling the machines."
Avancis has plans to expand planned capacity to 300MW per facility in China.
Singulus said on May, 30 that legally-binding contracts had been signed with CNBM. The company also noted that it would provide an update to full-year financial guidance in due course.