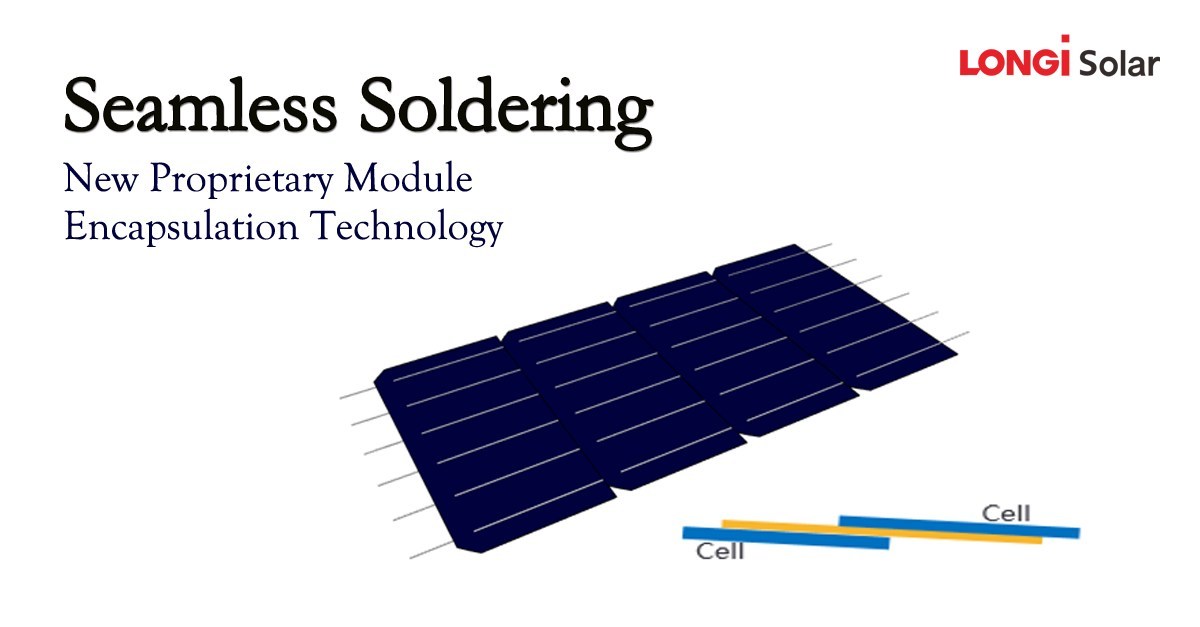 'Solar Module Super League' (SMSL) member, LONGi Solar expects to enter mass production of a newly developed 'Seamless Soldering' cell interconnect technology in the second-half of 2019.
The seamless soldering technology is claimed to significantly reduce CTM (Cell to module) losses, which combined with high-efficiency PERC cells has the potential to push module power to the 500Wp level, according to tests undertaken by TÜV SÜD on May 30, 2019.
The patent pending interconnect technology that is said to use a solder ribbon to achieve a 'tiled' interconnection of the cell, completely eliminating the typical 2mm wide cell gap architecture, while said to be compatible with existing module encapsulation processes and equipment, making it mature and stable for scaling to mass production.
LONGi Solar said that it would also be compatible with its large-area M6 monocrystalline silicon wafer, thin silicon wafers and soldering wire and reflective ribbon technology.
LONGi Solar recently launched at Intersolar Europe its Hi-MO4 modules that includes M4 sized (161.7mm x 161.6mm) mono wafers with upgraded PERC technology based on 6 busbars, with cell efficiency reaching 22.5% and the module peaking at 430Wp.