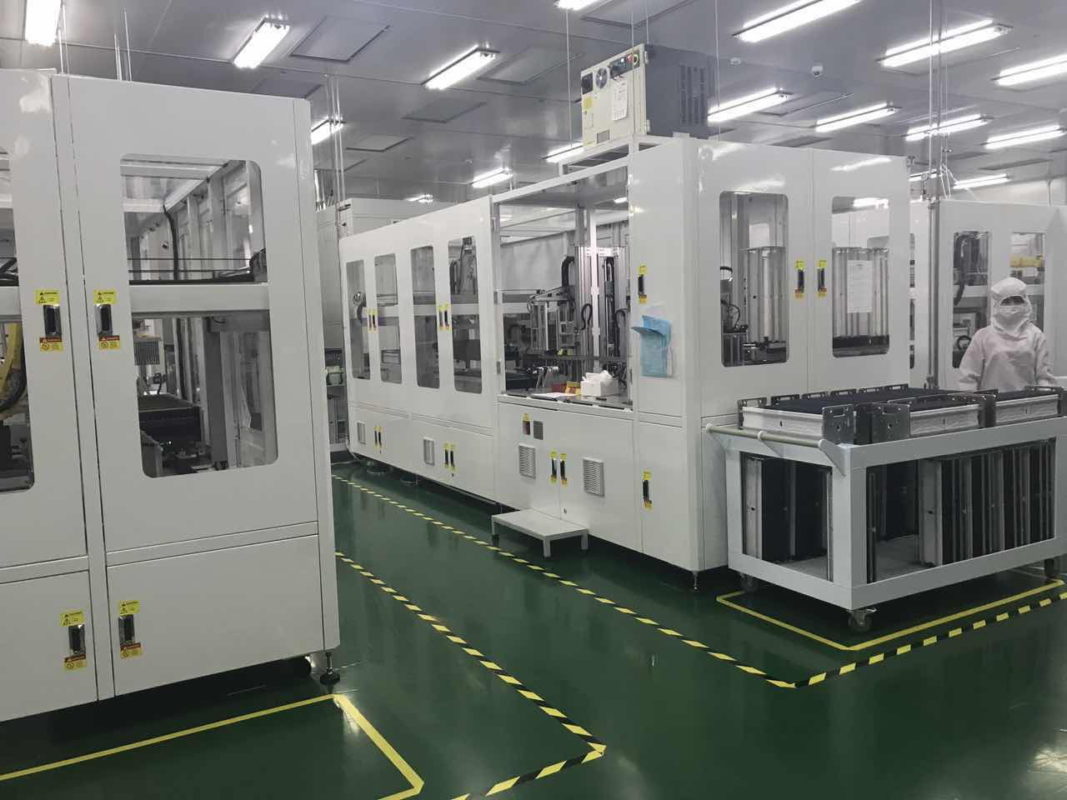 Softbank Vision Fund (SBVF) and GCL Group holding company have signed a memorandum of understanding (MoU) to launch a US$930 million joint venture in the Indian state of Andhra Pradesh, primarily to manufacture PV ingots, wafers, solar cells and modules.
The JV plans to have a production capacity of 4GW, which will be implemented in two phases of 2GW each. However, no reference was made to whether the integrated manufacturing plant(s) would be dedicated to monocrystalline or multicrystalline products, or a combination of both.
'Silicon Module Super League' (SMSL) member GCL-Poly and GCL System Integration (GCL-SI) will be responsible for helping the JV to reduce production costs and to launch various products, according to a Shenzhen Stock Exchange filing. In the same filing, GCL-SI made it clear that the MoU was not legally binding for either party and was merely a preliminary agreement.
SBVF, on the other hand, will focus on land and ownership approvals as well as availing the project subsidies and benefits provided by Central and State governments of India.
The news comes just off the back of SBVF's signing of an MoU with Saudi Arabia for both solar project development and manufacturing, where the number '200GW' was floated, which drew as much scepticism as it did excitement. It would start with a targeted 7.2GW of deployment. The fact that it was an MoU and that Softbank has previously announced headline-grabbing numbers drew much of the cynicism.
Softbank Group at one point was reported to be planning 20GW in Andra Pradesh, once it entered the Indian market in 2015. Yet it currently only has an installed capacity of 350MW across all India, with a 600MW pipeline. However the latest MoU with GCL is based in Andhra Pradesh and could go some way towards making the larger target, should it be realised.
The latest MoU signing was done through SBVF manager Softbank Investment, a subsidiary of Japan's Softbank Group. The two parties have not yet identified the source of fUS$930 million funding. The JV will be formed either directly or through SBVF's and GLC's respective affiliates or subsidiaries, of which Softbank Investment accounts for 60% and GCL Group 40%.
India's Ministry of New and Renewable Energy (MNRE) has been seeking to support the entire value chain of manufacturing in India, not just module assembly, having made several announcements of how it would support material manufacturing such as wafers and ingots in the past.
Of late, Chinese firm LONGi Green Energy Technology has officially reignited previously suspended manufacturing plans in Andhra Pradesh. Meanwhile, another Chinese firm CETC Renewable Energy Technology (India) has held a groundbreaking ceremony for its first phase 200MW solar cell manufacturing facility also in Andhra Pradesh.
The Indian PV market is still waiting for a final decision over a Safeuard Duty on solar imports, for which a 70% tariff has been recommended by the Directorate General.