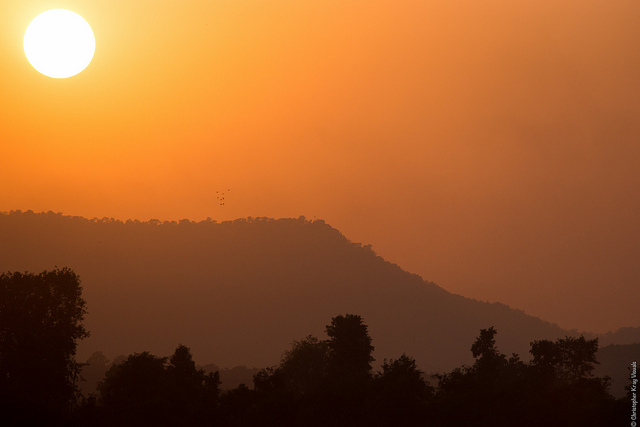 SBG Cleantech, a joint venture between Japan-based solar firm Softbank, Taiwan-based manufacturing services provider Foxconn Technology Group and Indian business conglomerate Bharti Enterprises has won all 350MW capacity in yesterday's National Solar Mission (NSM) auction in the Indian state of Andhra Pradesh at a tariff of INR 4.63/kWh (US$0.069/kWh).
The bidding took place late into the night and saw Softbank equal SunEdison's bid from last month for 500MW also at INR 4.63/kWh. At the time SunEdison's tariff signalled solar approaching grid parity, but also sparked debate about project viability in India.
However yesterday's result could mean that solar tariffs are likely to stay below five rupees per unit from now on.
The auction results were:
SBG Cleantech Two (SoftBank) – 4.63
Yarrow Infrastructure (IndiaBulls) – 4.64
Azure Power – 4.76
Reliance CleanGen – 4.88
ReNew Solar Power – 5.17
Mira Zavas (Trina) – 5.18
Marikal Solar Parks (First Solar) – 5.34
Jasmeet Khurana, associate director, consulting, at analyst firm Bridge to India, told PV Tech that the number of developers bidding was lower than other recent auctions due to the "significant" size of the capacity.
He added: "Recent bids show that there are only about 10-12 developers who have the appetite to continuously try and take up large projects at current tariff levels."
Khurana also said: "SoftBank is surely establishing itself as a serious and competitive player in the market. The company is likely to be a strong contender in the upcoming national bids as well."
SoftBank created wave sin the Indian soalr sector last summer after announcing its US$20 billion entry in the Indian solar market, which was followed by a host of market entries by large international players.
Meanwhile Yarrow, which narrowly missed out in this auction, was also a serious contender in the previous bid against SunEdison and may enter the market soon. On the other hand, many developers may feel priced out of the NSM and could have to start looking at state-level bids and other opportunities, said Khurana. Bridge to India expected the competition to decrease as the quantum of capacities up for allocation has increased, but this has not been the case so far.
In terms of risk, the Goods and Service Tax (GST), a bill which is being hotly contested between the Government and opposition at present, may impact costs for solar in the future, added Khurana. How the GST will affect solar is unclear, but developers are not accounting for it in their bidding, which could be a risk.
Most solar equipment imports will be from China so there is also some currency fluctuation risk, however, Khurana said the Indian rupee is not currently depreciating much against the Chinese currency.
India's Government recently released documents revealing it had approved another two solar parks bringing its total to 27 parks at 18.5GW cumulative capacity. Khurana said that with SoftBank and SunEdison winning at these prices, the states are likely to be much more willing to allocate land to solar parks and take the NSM route to attract solar investments.
Furthermore, the government and Distribution comapnies may be buoyed by the results, which bodes well for continued policy support for new allocations across India, said Khurana.
A further 150MW is up for grabs in another Andhra Pradesh solar auction taking place later today.