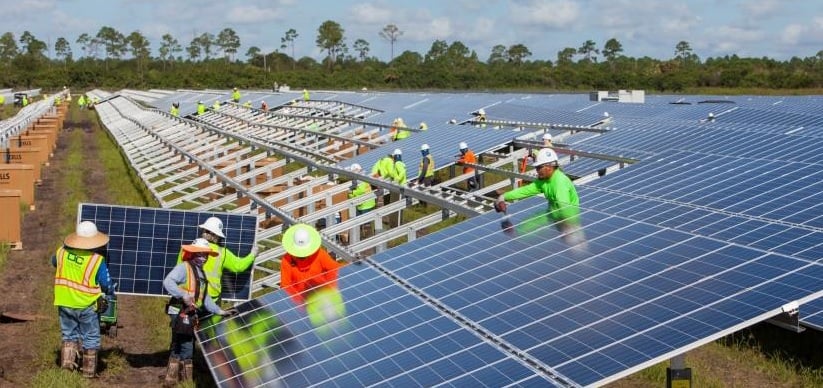 According to the latest 'Solar EPC and O&M Provider Tracker' report from IHS Markit, the EPC sector has yet to experience any effective market leaders or consolidation.
IHS Markit noted that the largest 30 EPC companies installed 19GW of non-residential PV in 2018, which accounted for just 21% of the total global market, down from 23% in 2017, highlighting the ongoing fragmentation of the sector.
The market research firm noted that the three leading EPC firms in 2018, Sterling and Wilson, TBEA Xinjiang Sunoasis and Sungrow Power Supply Co had global market shares of 2.9%, 1.6% and 1.3%, respectively.
The big change was India-based Sterling and Wilson overtaking long-term market leader, TBEA, installing 2.7GW of PV systems in 2018, up 127% from the previous year.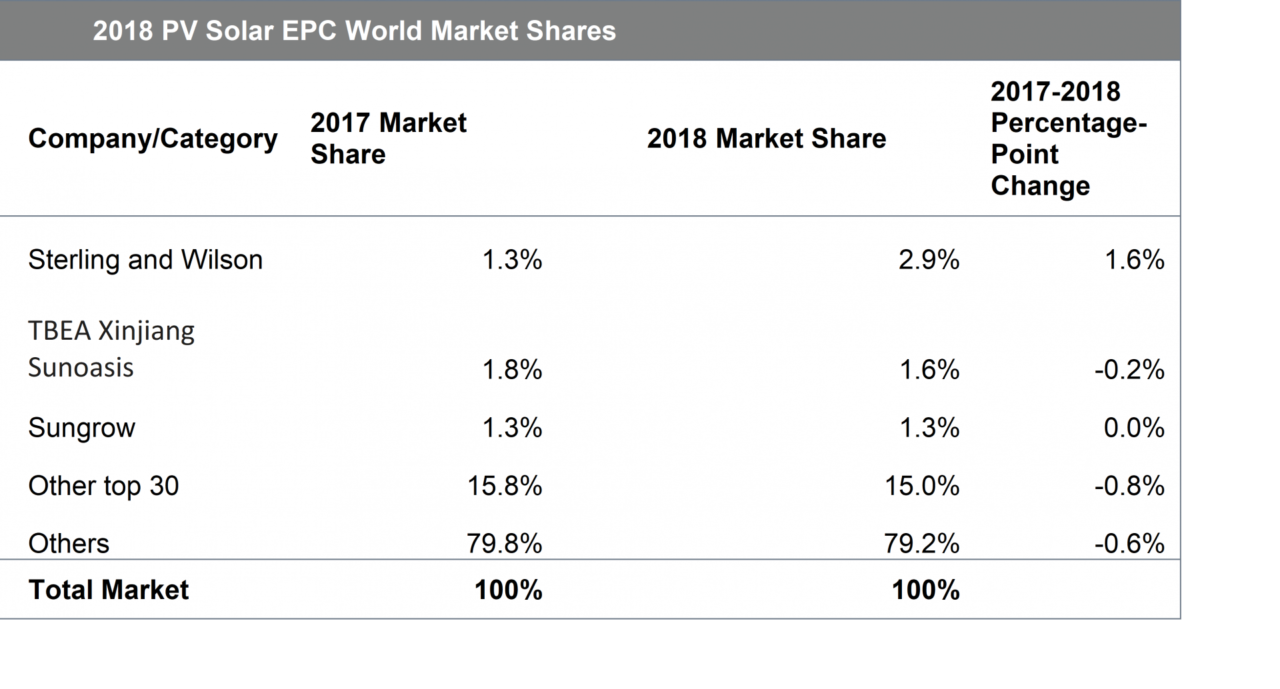 Josefin Berg, research & analysis manager, Solar & Energy Storage, at IHS Markit said, "Sterling and Wilson's rising market share come partly as the result of the company's continued leadership in India's expanding photovoltaic (PV) market. EPC solar installations in the country rose by 39 percent last year. However, Sterling and Wilson also benefitted from large overseas projects, most notably the 1.2-gigawatt (GW) Sweihan project in Abu Dhabi—which will be the world's largest solar plant when operating."
IHS Markit also noted that the non-residential PV market outside of China increased 34% in 2018, driven by growth in India, Australia, Europe, the Middle East and Latin America, expanding the global footprint for the EPC and O&M business.
As a result, seven of the 15 largest companies outside of China—including Sterling and Wilson, ACS, Acciona and BayWa—installed projects in more than one geographical region.