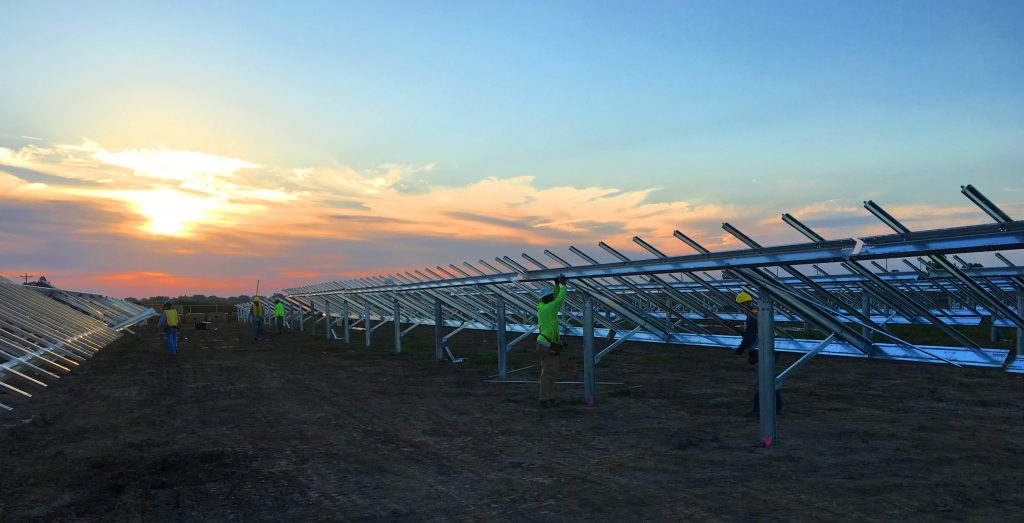 Solar FlexRack, a division of Northern States Metals and a provider of PV mounting and tracking solutions, announced Tuesday that it has installed its G3 Fixed Tilt system on the largest utility-scale PV project in Iowa — a 2.3MW plant that stands as the largest in a series of five systems totaling 5.5MW.
Developed and installed by Azimuth Energy, the Iowa projects are are primarily located in the central and eastern regions of the state. Central Iowa Power Cooperative (CIPCO) — Iowa's largest cooperative energy provider — will commission the installations while the clean energy will be provided to their membership.
Steve Daniel, EVP of Solar FlexRack said: "We are pleased to have been selected for these projects by an engineering, construction and development support services company as dedicated to quality work and customer service as Azimuth Energy. The rigors of their quality assurance program distinguishes their work and helps to ensure long-term project reliability."
Once completed, the five PV plants are expected to reduce over five million tonnes of CO2 emissions per year.