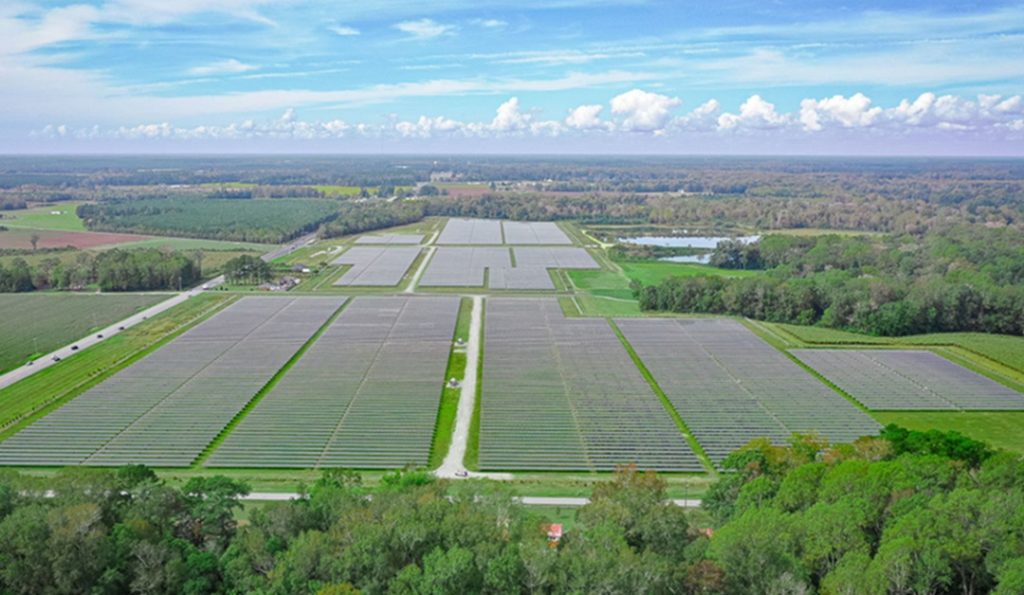 Nearly two-thirds of US generating capacity additions in the next three years will be fulfilled by solar, with the technology's share of power generation in the country set to almost double, according to a report from the Federal Energy Regulatory Commission (FERC).
FERC's latest Energy Infrastructure Update said that just over 72.8GW of solar is expected to be added from December 2022 until November 2025. By this prediction, total US solar capacity would increase from 78.8GW to 151.6GW, a near-double increase. The figures account for utility-scale "high probability" projects and do not include distributed capacity.
In addition to the "high probability" project forecast, FERC published data showing "all additions" that could possibly be installed through November 2025. This scenario presents a potential 201GW three-year solar pipeline, encompassing the maximum possible additions based on all proposed or potential projects.
Wind generation is also forecast to grow significantly, adding 16.9GW of generation capacity over the period. Hydropower generation is forecast to increase by 819MW. According to the "all additions" data, wind has the potential to add 67.9GW.
Between now and November 2025, FERC predicts that net natural gas addition will be almost neutral, with 17.2GW of additions expected to be almost offset by 16.9GW of retirements. A similar story lies ahead for nuclear power, with 2.2GW of additions completely offset by 2.3GW capacity going offline. 17.3GW of coal capacity is expected to be retired, with no new additions.
This considered, 71.3GW of net generation capacity increase is expected. In effect, the solar additions – which are not expected to be curbed by any retirements – would account for the net capacity additions across the whole US grid, according to analysis of the data by research organisation the Sun Day Campaign.
"The combined generating capacity of solar and wind is now greater than either coal or nuclear power," said the Sun Day Campaign's executive director Ken Bossong. "Moreover, if the current trajectory persists or accelerates, generating capacity by the mix of all renewables should overtake that of natural gas before 2030 and possibly much sooner."
The Sun Day Campaign said that at the close of 2022 solar and wind accounted for a combined 17.63% of the US' generation capacity (of which solar constituted 6.27%). Come November 2025, the FERC data suggests that the gap between solar and wind capacity will have been closed, with solar accounting for 11.41% of capacity and wind 12.02%. All renewable energy sources combined will account for almost a third of national capacity by this point.
 The US has been experiencing serious grid backlog issues with vast capacities of renewable energy waiting in line for a connection, which may prove a challenge for future capacity additions. PV Tech Premium analysed the Department of Energy's plan to resolve this issue in October. In June, FERC had proposed measures to accelerate interconnection and address backlog.
The solar PV module supply chain has been an ongoing issue in the US of late amid concerns over prospective retroactive tariffs and the introduction of the Uyghur Forced Labor Prevention Act.