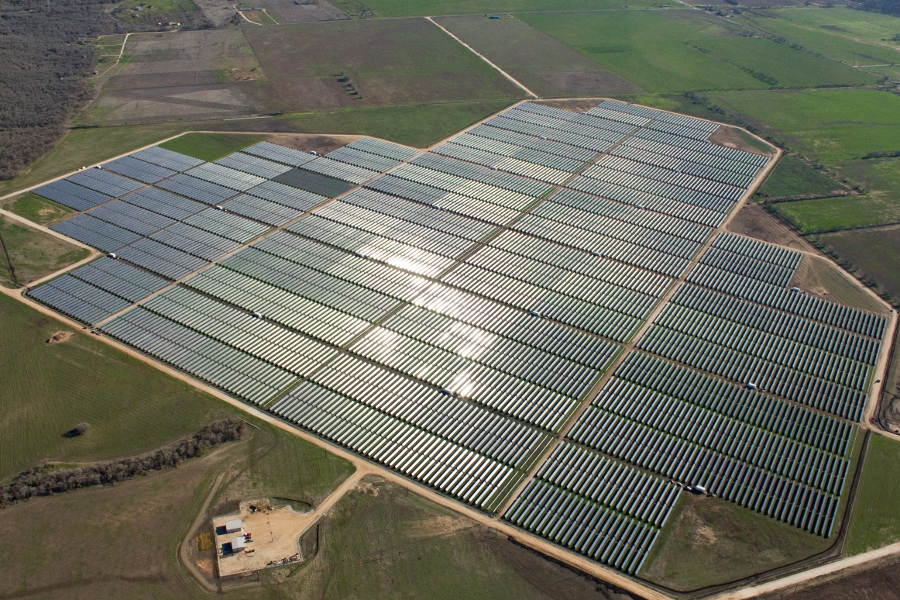 The solar yieldco business model was "flawed from the beginning" according to Santosh Raikar, managing director of renewable energy investments at State Street Bank.
Raikar cites unsustainable promises of large dividends and prolonged growth as reasons why the financing mechanism was doomed from the start; irrespective of troubles later encountered when sponsor SunEdison was unable to provide projects to its yieldcos, rendering the model tainted in the eyes of many. "The yieldco sector is fairly aligned in the sense that it has become a difficult proposition for them to raise capital in the market," said Raikar.
First Solar has yet to drop its 250MW Moapa solar project to 8point3, despite a lower 2016 sales guidance to US$3.8 billion, which has been credited to project delays to take advantage of the ITC extension for more flexibility. Further evidence for restricted access to capital. Notwithstanding newly-appointed First Solar CEO Mark Widmar revealed in an interview in February that the company intended to drop its Stateline and Moapa projects down to 8point3 this year, this has yet to materialise. Instead, First Solar replaced the Moapa project in the Right of First Offer (ROFO) list with the 280MW California Flats project, due to be operational 2018. In addition, 8point3 does expect to be offered First Solar's remaining ownership stake (approximately 35% in the aggregate) in the Stateline project at the end of 2016 or the first half of 2017. At any rate, Raikar reckons that this is a reflection that yieldcos do not have access to capital as they did even a year ago. "I don't think the situation is going to change, partly because of the bad stories and the negative sentiment around the yieldcos," added Raikar.
Yieldcos wrong for solar?
In the solar industry, there is only a finite number of operating projects – and herein lies the problem, according to SunLight General CEO Stacey Hughes: "If you isolate [yieldcos] where they are only making investments in solar or even only in wind, there are not enough new projects to fill the yieldcos supply that they need in order to deliver the economies of scale.
"To the extent it is limited to solar I think it is probably an unrealistic approach and I don't think the yields that they are delivering were sufficient for either the risk they were taking or the capital they were putting up and nor were the yields reflective of the fact that these are ultimately deteriorating assets. I think the yield target was wrong for solar."
Hughes also emphasises that large-scale solar yieldcos would be difficult to sustain. But the structure and cost of a yieldco necessitates a high and growing volume of projects, and therefore makes it a hard-sell for solar.
Privately-owned, Utah-based sPower was not shy about its long-term aim to build 1GW by the end of the year and amass a portfolio of utility-scale projects. With this in mind, yieldcos could have been a favourable option, but sPower dodged this model in favour of an alternate sources of cheap capital, with CEO Ryan Creamer saying that "[t]he yieldco thing feels a little like the flavour of the month," in an interview with ReCharge last year.
Investor feeling has since stabilised following the "bloodbath" that happened after the SunEdison debacle, according to Raikar. On the other hand, there is the opinion that the yields are too low from this model and fail to offer a wide enough array of projects with a higher yield.
State Street Bank's Santosh Raikar and SunLight General's Stacey Hughes will be speaking at Solar Media's Solar Finance and Investment USA event in October. More information can be found on the event website here.