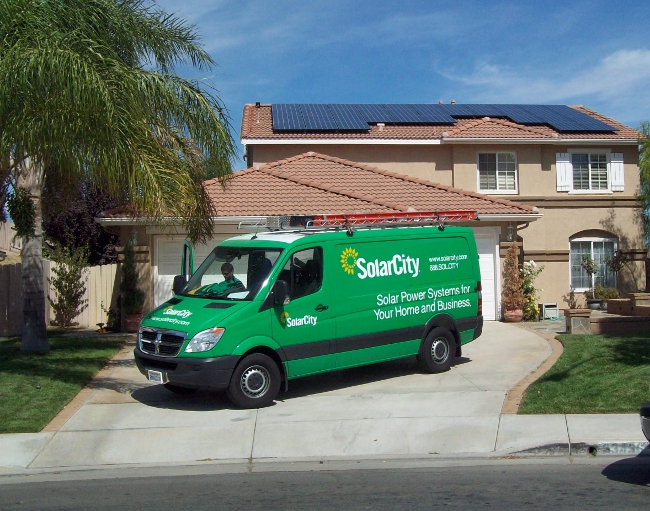 Renewable energy firm SolarCity was responsible for 34% of residential solar PV installations in the first three quarters of 2015, according to GTM Research's 'US PV Leaderboard: Q4 2015'.
The market share of the leading US residential solar installers in this period was:
SolarCity 34.1%
Vivint Solar 11.6%
Sunrun 2.6%
NRG Home Solar 2%
Sungevity 1.9%
Combined, these five installers accounted for more than half of all residential solar installations between Q1 and Q3 this year.
GTM noted that this is the third year that the US residential market has seen more than 50% growth. It also claimed this is the first year that residential installations exceeded those in the non-residential market.
GTM noted: "This rapid growth can largely be attributed to the widespread availability and increasing diversity of financing solutions."
The residential market saw another major boost last week with news emerging of the lengthy extension of the ITC tax credit for solar beyond 2022, with the current 30% level remaining until 2019.
The ITC had been scheduled close at the end of 2016 for residential systems with larger projects dropping from the current 30% level to 10%, but after news of the extension, the share prices of many of the residential installers surged.
The first major growth in the residential market between 2010 and 2014 was primarily the result of third-party financing for leases and PPAs that made solar more affordable to the public, said GTM. However, nowadays the market is seeing a surge in direct ownership and various new players offering different types of loan.
GTM concluded: "The competitive landscape continues to evolve thanks to new market entrants, acquisitions, and constantly changing consumer finance options."
PV Tech recently spoke to Shayle Kann, Senior vice president, research, GTM about how the ITC extension might affect SolarCity after a recent strategy change.
Kann said: "What they have been doing was changing their strategy to build it around the idea of becoming cashflow positive at the end of 2016, basically in preparation for a 10% ITC world. Now, if there is no 10% ITC world, they can either stick with this strategy outlined recently and continue to grow at a more moderate rate of 40% a year kind of pace, which is still pretty fast, it's just slow for Solar City. Or they could go back to the original plan and say we don't need to be cashflow positive by the end of next year, and continue to grow at 70-80%."