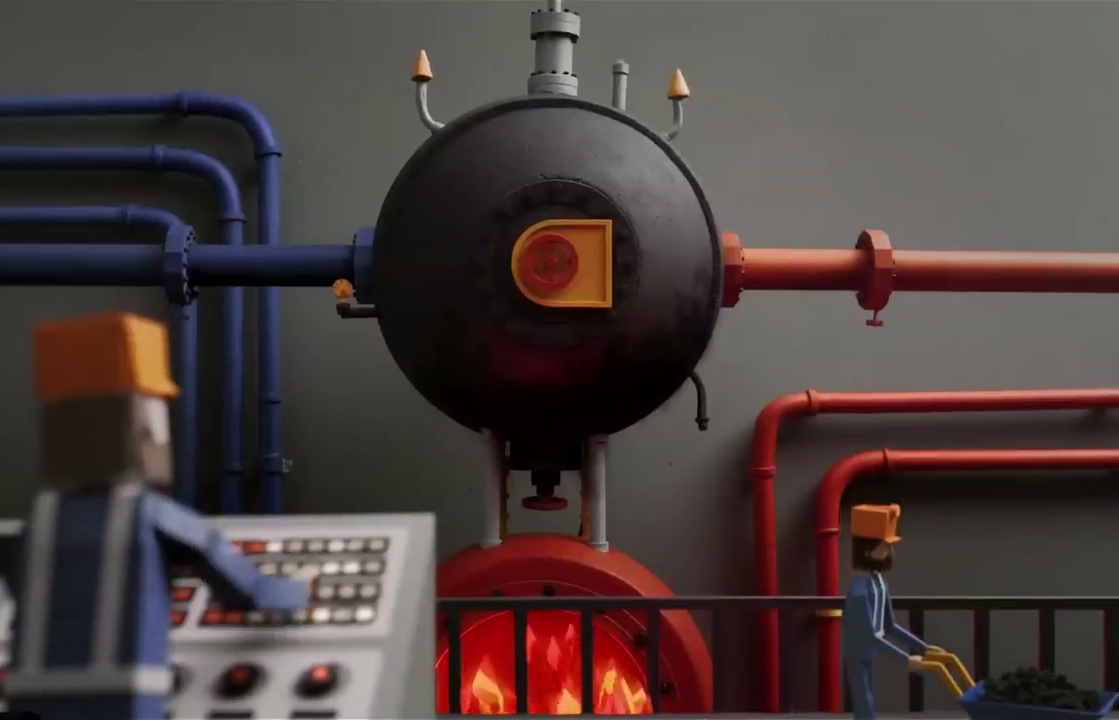 SolarCity has produced commercials that "reframe" the debate between fossil fuels and renewables in "deliberately practical terms", comparing the complexity of generating and delivering power from fossil fuel plants against the immediacy of rooftop PV.
The company circulated links to the three short stop-motion animated videos, each of which shows how a different fossil fuel is formed, excavated, burned to release energy and eventually transmitted and distributed into ordinary households.
The light-hearted videos feature a rapid-fire voiceover taking the viewer from the fossil-era to the present day, via clanking machinery and black smoke. After each fast-paced explanation, for coal, gas and oil, each commercial finishes with sunlight dawning on some residential PV installations and the simple message that "this is how solar gets to you".
SolarCity's "How oil power gets to you" commercial:
SolarCity said the films show "the absurdity of the coal, gas, and oil processes, and conversely, show the simplicity of solar". The company said the videos, created with agency Arnold Worldwide, "reframe this debate [between fossil fuels and solar power] in deliberately practical terms".
The company is currently among those fighting rule changes over net metering in the US state of Nevada which will mean lower payments for power generated and PV system users and an increase in flat monthly fees paid to utility company NV Energy. SolarCity has already announced it will close down its operations there, leading to the loss of more than 500 jobs. A petition against the measures has been lodged with the Nevada secretary of state.