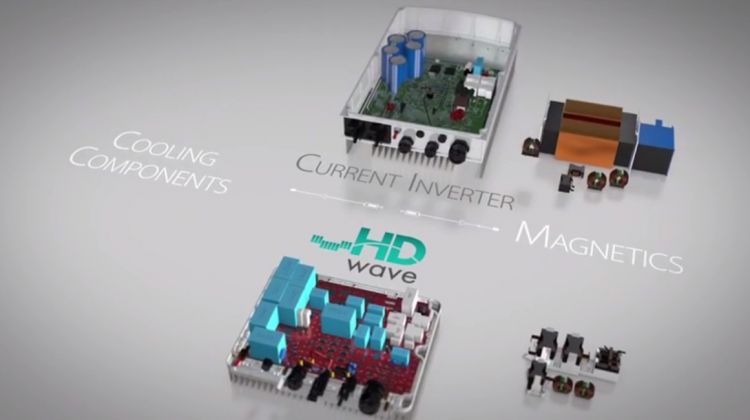 SolarEdge is seeking damages, an injunction and a recall of products it claims have been built using its intellectual property.
The inverter and smart energy manufacturer filed its lawsuit against Huawei and a German distributor with a court in Mannheim on Monday.
In a statement provided to PV Tech the Israel-based firm said: "We are very sensitive to IP theft and have always been vigilant to monitor if others are violating our patents, but until today did not need to file a lawsuit.
"In this case, we see that our IP, which is also protected by patents, was copied and used. This is the reason that we are suing for damages, an injunction, and recall of infringing products from the market. At this point, we have filed on an infringement of a patent related to our patented multi-level inverter topology (HD-Wave inverter technology), however, SolarEdge will vigorously defend all of its patents and IP."
The requested recall would only apply in Germany.
An official told PV Tech that it would protect its customers against claims of IP infringement and that the company as "evaluating the claims".
"Huawei does not believe that it has infringed any valid patent rights of SolarEdge, and accordingly will defend its rights vigorously. Huawei is always being customer-centric, and will continuously invest on R&D and technology innovation, together with our partners to accelerate the healthy development of solar industry," the official added pointing out that it had a legacy of heavy R&D investment across the business.
The lawsuit names Huawei, a German subsidiary of the company and WATTKRAFT Solar GmbH, a distributor for the Chinese tech giant.
"The success of the entire PV industry has been and continues to be driven by innovative technology that makes PV energy more affordable and ubiquitous," said Guy Sella, CEO, chairman, and founder of SolarEdge in a statement released to the press.
"Such innovation requires significant financial investment and years of dedication and hard work from skilled R&D engineers. The PV industry cannot sustain such efforts under the constant threat of, in our view, illegal use of proprietary technology and we will not remain silent as our intellectual property is exploited," he added.