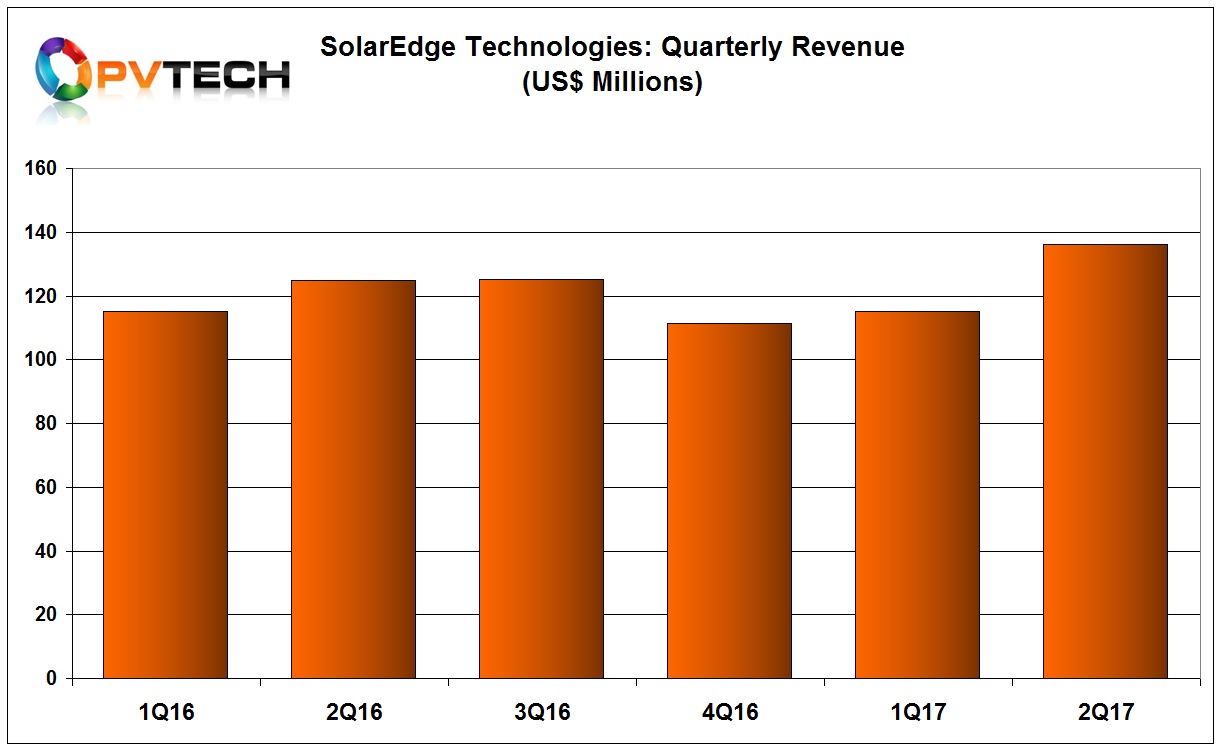 PV inverter manufacturer SolarEdge Technologies has reported another quarter of record revenue and shipments on strong demand from key markets such as the US and Europe. The company also guided revenue much higher for the third quarter of 2017.
SolarEdge reported record second quarter 2017 revenue of US$136.1 million on total inverter shipments of 563MW (AC), another record. Revenue was up 18% from the prior quarter and up 9% year over year, while shipments of power optimizers reached a record 1.8 million and a record 75,000 inverters were shipped in the quarter. The company also noted that around 3000 inverters shipped in the quarter were storage inverters.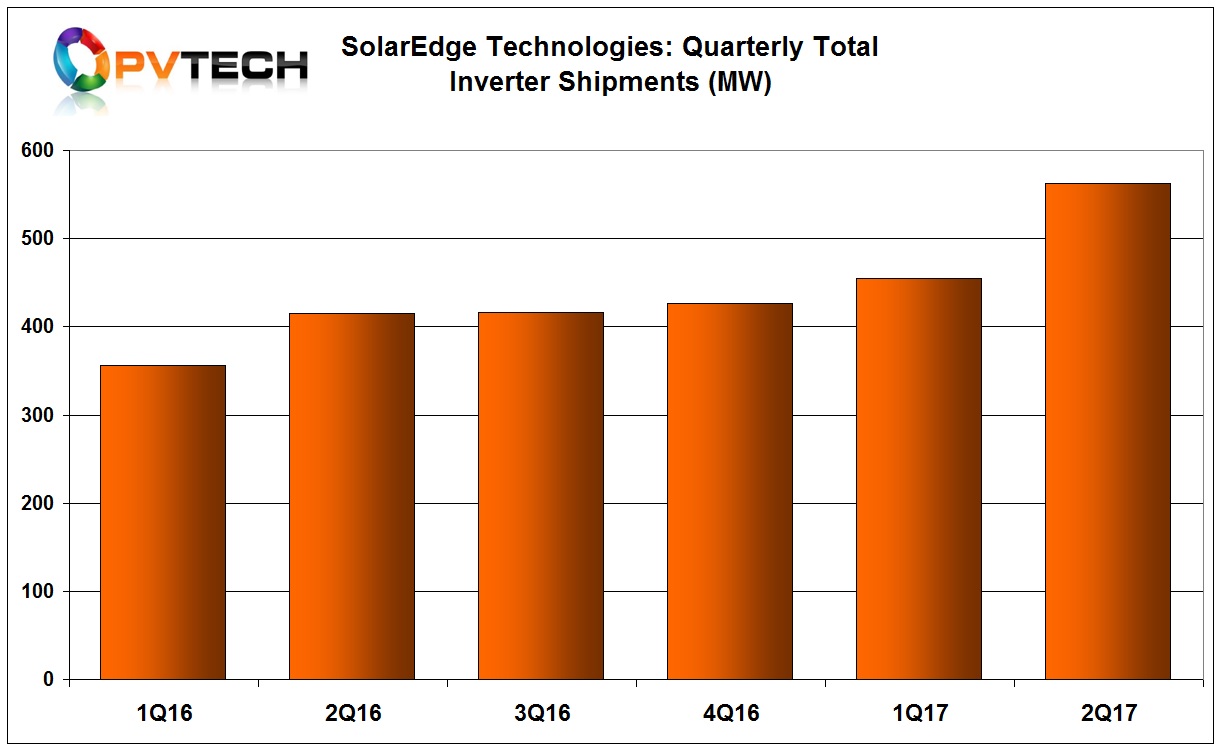 "The second quarter of 2017 was a record quarter for us with record revenues, record non-GAAP profitability and record cash generation," said Guy Sella, Founder, Chairman and CEO of SolarEdge. "Our sales in markets outside of the United States continued to grow this quarter further strengthening our diversified revenue base. Our continued cost reduction led by the HD-wave roll out allowed us to further increase profitability and cash flow generation."
Despite expected ASP declines of around 10% to 15% expected in 2017, strong global demand, SolarEdge reported a healthy GAAP gross margin of 34.6%, a GAAP operating income of US$19.1 million and a GAAP net income for the second quarter of US$22.5 million. All metrics were higher than in the previous quarter.
North America continues to be its core market, responsible for approximately 274MW (AC) of inverter shipments, driven by both commercial and residential market demand. Tesla, a major customer of SolarEdge reported higher rooftop deployments in the second quarter than in the previous quarter.
However, management noted in its Q2 earnings call, demand in Europe was strong, driven by increased demand in Germany and the Netherlands. Management also noted positive momentum in other markets such as Japan, Australia and India, which the company has been penetrating.
However, the strong demand, driven by the global rollout of its HD-Wave inverter's had led to some limited availability of power components used in its midsize Three Phase inverters, which would remain constrained for several quarters, despite expanding its approved vendor list.
SolarEdge guided revenues in the third quarter of 2017 to be within the range of US$155 million to US$165 million, with gross margins to be within the range of 33% to 35%.