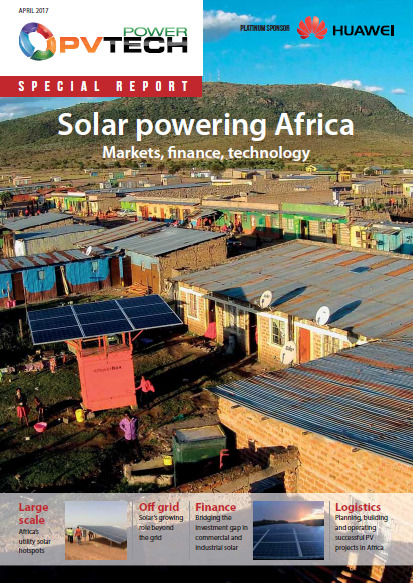 Uganda-based off-grid and home PV firm SolarNow has received a US$6 million syndicated off-grid solar financing facility.
The financing will allow SolarNow to deliver solar home systems to a wide-range of off-grid peoples in Uganda by offering credit to end users.
Lenders SunFunder, Oikocredit and responsAbility Investments all provided US$2 million each in an investment that is structured as a bankruptcy-remote special purpose vehicle designed for deploying PV systems through pay-as-you-go (PAYG) and solar leasing models in developing countries.
This is SolarNow's second structured asset finance instrument (SAFI) with SunFunder and their fifth transaction together.
Willem Nolens, CEO at SolarNow, said their partnership with SunFunder has enabled them to reach 25,000 clients. This new investment is seen a huge opportunity to expand further into the East African market providing off-grid households with solar home systems.
Worldwide 1.2 billion people are without access to electricity and a further 1 billion have unreliable access. SolarNow perceive solar power as an economic solution for off-grid areas in developing countries but say solar companies struggle to access mainstream finance to develop and deliver projects.
Stefan Issler, head direct investments, energy debt financing at responsAbility, said: "By channelling financing to companies like SolarNow, we actively develop markets and infrastructure, thereby addressing the basic needs of broad sections of the population."