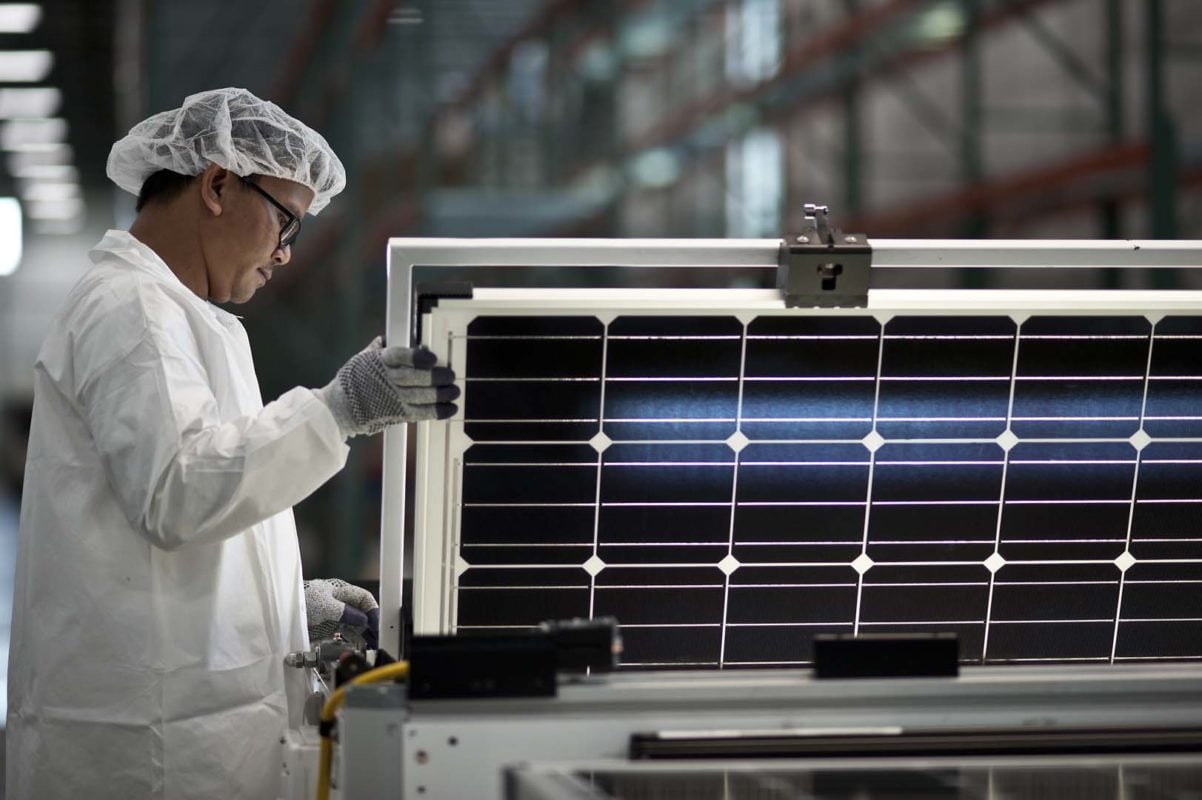 SolarWorld Americas the subsidiary of bankrupt integrated PV module manufacturer SolarWorld AG said it would receive a US$6 million cash infusion from its parent company's financial lenders to continue reduced operations after recent workforce reductions and support its co-petition with bankrupt US rival Suniva in the ITC 'Section 201' case.
SolarWorld Americas also noted that financial lenders to SolarWorld AG had also agreed to permit the US subsidiary to sell unspecified assets that were not deemed critical for operations to further support its business in the US solar market. Such cash infusions are expected to be in the double-digit-million-dollar range, according to the SolarWorld Americas statement.
Juergen Stein, president of SolarWorld Americas said, "This financial reinforcement is good for our customers and suppliers alike," Stein said. "It means quite simply that we can reassure our business partners that we will remain a reliable force not only in supplying leading solar technology but also in continuing to fight for fair trade in the U.S. market and improving market conditions there."
Local US media reports have claimed SolarWorld Americas has reduced its headcount from around 800 to around 300 in June.
The Section 201 trade case that is under investigation by the US ITC could impose import duties or other sanctions on all PV module manufacturers outside the US. Previous anti-dumping duties have been imposed on Chinese and Taiwanese manufacturers.
However, many leading Chinese and some Taiwanese producers had circumvented anti-dumping duties by establishing solar cell and module assembly operations outside their domains, notably in Malaysia, Thailand and Vietnam.
Suniva and SolarWorld have claimed a significant increase in imported PV modules since the second half of 2016 had forced ASP's to plummet, resulting in domestic manufacturers unable to compete profitably.
The sweeping aspects of Section 201 trade case would also impact other major PV module manufacturers such as South Korea-based LG Electronics and Hanwha Q CELLS and European headquartered REC Group with its integrated manufacturing operations in Singapore and a long-term supplier of modules to SolarCity, the largest residential installer in the US.