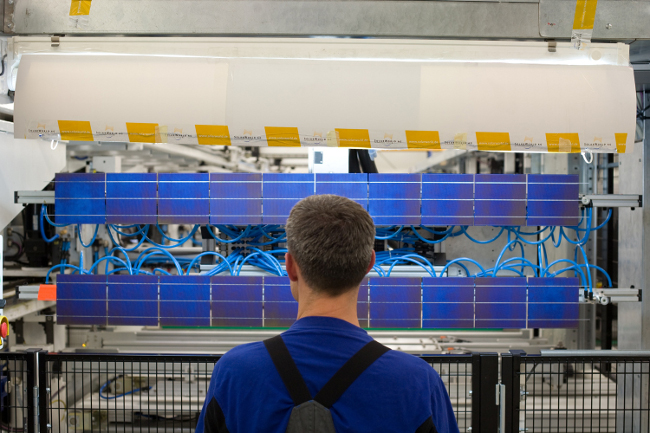 SolarWorld has attributed a "low" probability to a negative outcome in its ongoing lawsuit with Hemlock Semiconductor in its 2015 annual report, a day after Hemlock sought to fast-track the case, in which it is seeking US$770 million from the German manufacturer.
According to court documents, Hemlock has filed for summary judgement in the case, which if granted could skip any potential trial. Hemlock is seeking compensation for alleged breach of a take-or-pay polysilicon contract with a SolarWorld subsidiary.
The pair held a settlement conference on the 3 March but did not reach an agreement. If accepted by the court, the summary judgement would rule on the case without the need of a trial.
SolarWorld's latest company report claims that if there was a negative ruling in the US there would then be scope for an appeal and if that went against them, the decision would then be referred to a German court.
"SolarWorld continues to assess the probability for Hemlock to actually enforce any claims against SolarWorld as low," the report states, while reiterating the scale of the impact if Hemlock was successful.
"…This would have a considerable negative impact on the company's liquid funds, possibly even threatening the continued existence of the company as a going concern."
In November 2015, it was ruled that SolarWorld could not use an anti-trust defence in the case. It dismissed the significance saying that it was one of several defences of "equal value".
At the time of publication, PV Tech was awaiting comment from SolarWorld on the latest development in the case with Hemlock.