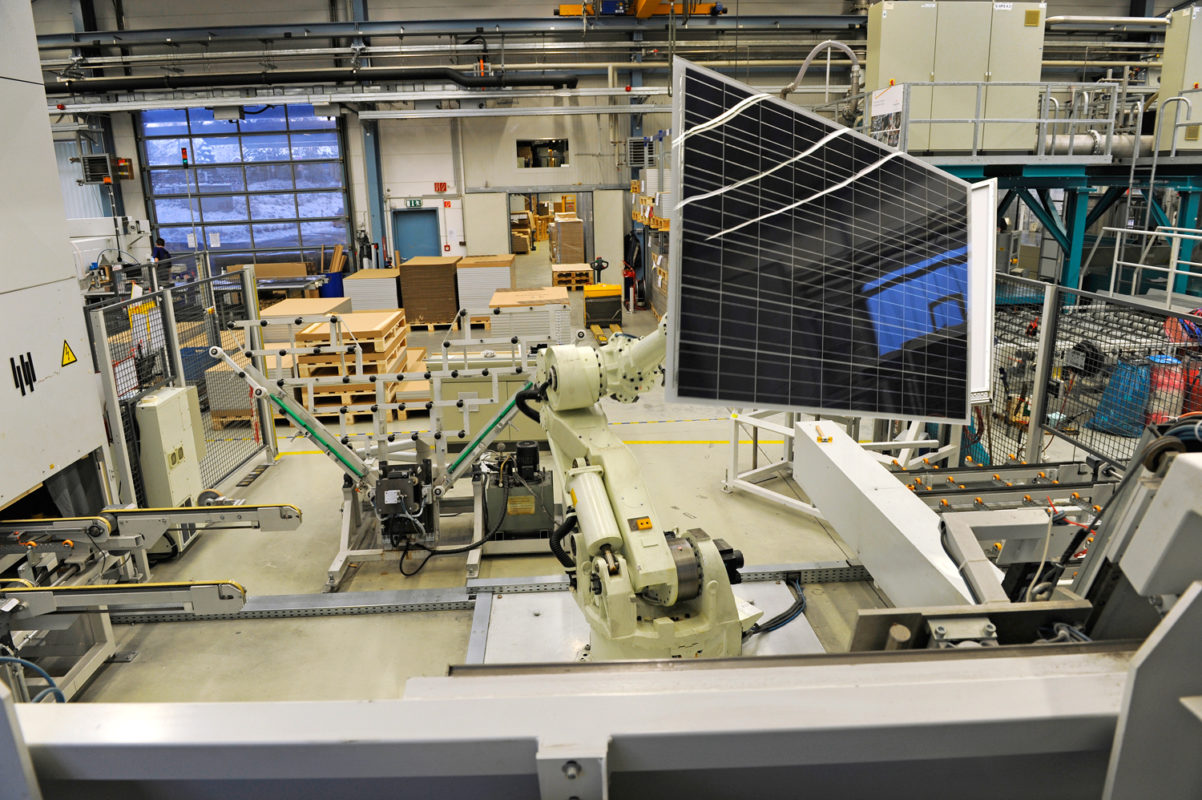 SolarWorld AG's insolvency will not impact the continuation of the minimum import price (MIP) with the extension of the measures already enshrined in law by the European Commission.
The complaint was brought about by EU ProSun, which represents European solar manufacturers, with SolarWorld the major backer of the trade group. This has prompted some to speculate over the future of the measures that are currently set to expire in September 2018 unless a request is made for an investigation into their extension.
Milan Nitzschke, vice president of SolarWorld and president of EU ProSun told PV Tech that the group's other members would look to continue its work.
Benjamin Trinkerl, managing director of manufacturer Heckert Solar said in a statement: "We must not allow China to monopolize solar technology. Eliminating unfair competition is still the goal of Europe's solar industry."
Responding to the news of SolarWorld AG's instigation of insolvency protection, James Watson, CEO of SolarPower Europe maligned the absence of a more supportive strategy for European PV manufacturing.
"This is not good and it is not what we wanted but it proves the point that trade measures will not drive investors into European business. If we had an industrial strategy to support innovative industries we would have been better able to grow a European manufacturing sector for cells and modules instead of spending five years on trade measures," he told PV Tech.
Watson also stressed that regardless of SolarWorld's future, the extension of trade measures and the MIP would not be affected as this had already passed into law.
"There is no potentiality for the MIP to end before September 2018," he said adding that the burden of extending measures longer than that could be too much for ProSun to manage without its largest member's resources.
"As far as I am aware SolarWorld is the major backer of EU ProSun so without them, how does it exist? How do they organise themselves? Lawyers won't work for free so I think it could be hard for ProSun to file a request for an expiry review before the current measures lapse. I would doubt the ability of the other members to be able to do that. It does seem more likely today though, that we will see the end of the measures come September 2018."