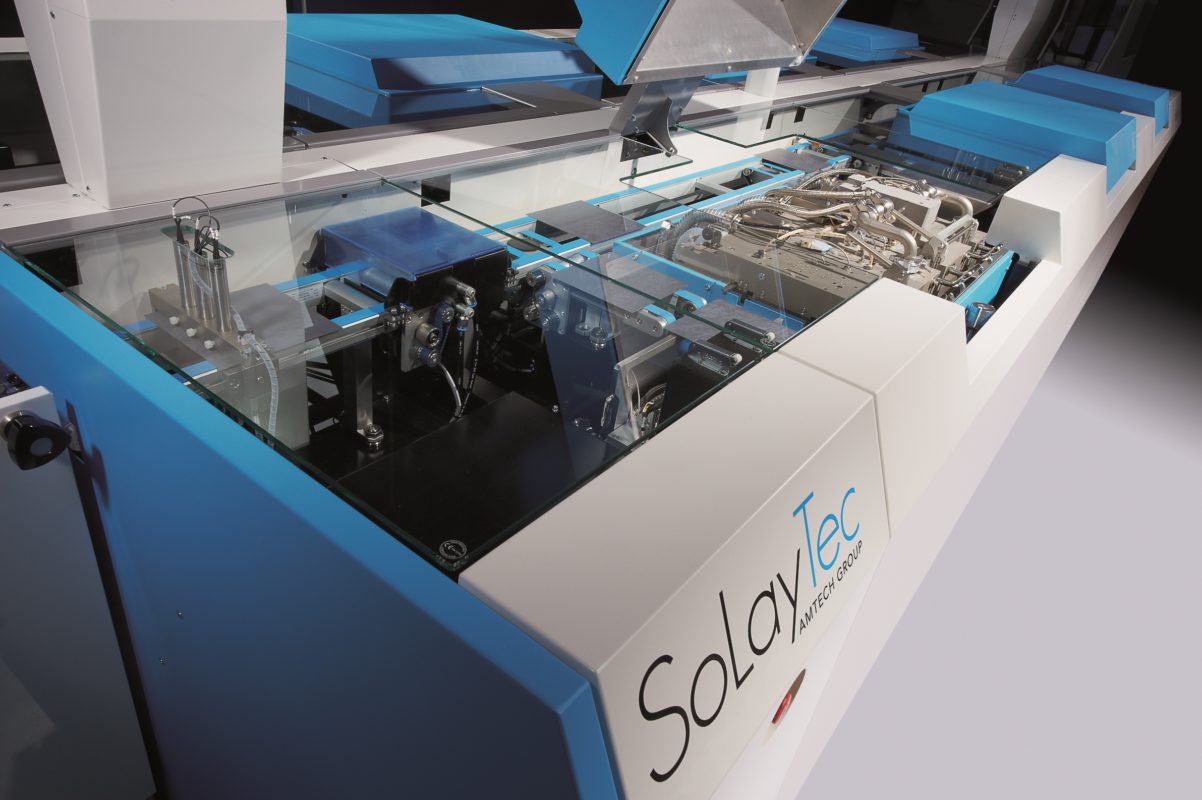 Atomic layer deposition (ALD) equipment specialist SoLayTec, a subsidiary of Amtech Systems has shipped its solar cell ALD tool to a customer based in Asia.
ALD technology is typically used to deposit a thin, uniform amorphous aluminum oxide (Al2O3) layer as the rear side passivation for high-efficiency PERC (Passivated Emitter Rear Cell) technology.
Fokko Pentinga, CEO and President of Amtech, commented, "For this project we are delivering the equipment for the PERC line upgrade and assisting the customer with the PERC ramp-up and line integration. PV manufacturers are experiencing extreme price pressure, resulting in an increasing need for higher cell quality with narrow cell efficiency distribution. The highest line yield possible of A-grade cells is essential to ensure good margins for these advanced production lines. Al2O3 wrap-around during deposition will result in reduction of the cell efficiency by as much as 0.2%, as well as front side color variations. Our ALD equipment addresses PV manufacturers' challenges, by delivering the highest PERC cell efficiency using Al2O3, highest A-grade cells, and stable deposition process without any wrap around. Another challenge we address for A-grade cells is scratch free manufacturing of SiNx deposition for rear-side capping and front-side ARC. Our scratch free solution using our direct-plasma PECVD equipment is gaining momentum, with shipments and order backlog totaling more than 1GW."
Amtech reported last month that its solar order backlog stood at US$39.3 million at the end of its first quarter of fiscal 2018, down from US$81.4 million in the previous quarter as well as a decline in new orders as it generated higher revenue recognition on tool shipments from its backlog.