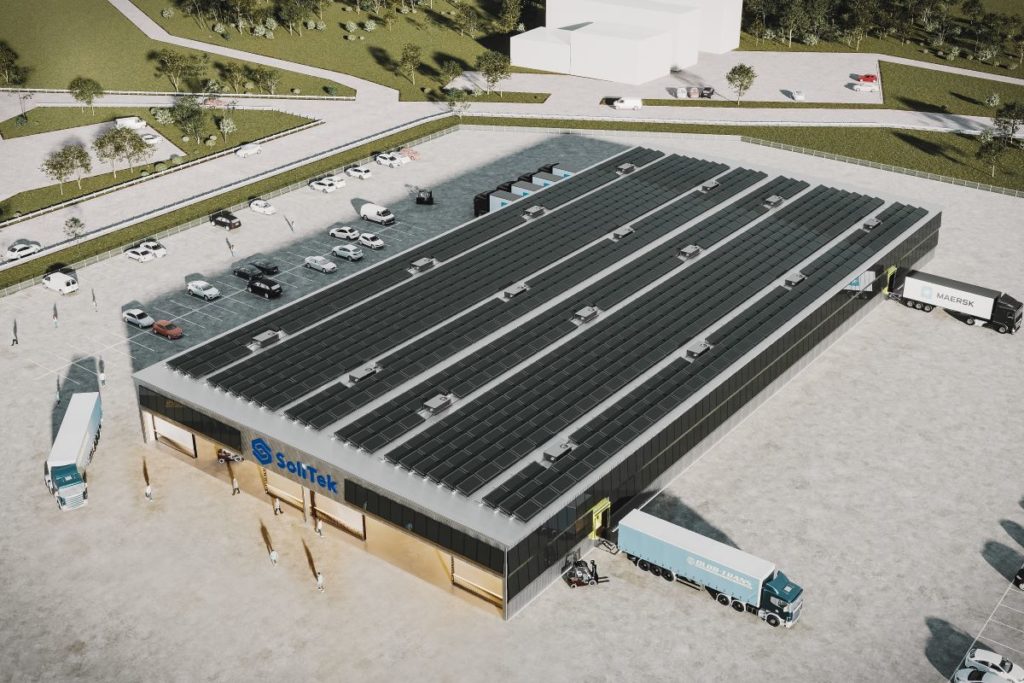 Lithuania-headquartered solar PV manufacturer Solitek has expanded its operations into Italy with a 600MW module assembly plant in Benevento.
The project will be financed through a combination of subsidies from the European Commission and the company investing almost €50 million (US$54 million) in the plant.
Solitek will make modules using tunnel oxide passivated contact (TOPCon) cell technology in the new plant, which is expected to be operational in the second quarter of 2024.
Solitek currently has two production plants in Lithuania, one for solar panels with an annual capacity of 250MW and one with an annual capacity of 200MWh for batteries.
With the expansion in Southern Europe, Italy was selected first for its favourable climate and secondly the country's agricultural industry.
The new plant will specifically target the agrivoltaics (agriPV) market, which has seen a fair amount of development in Italy with its most recent project from renewable energy group Enel Green Power which started construction on a 170MW agriPV project, the largest in the country according to the Italian company.
Moreover, the Italian Ministry of Agricultural, Food and Forestry Policies (Mipaaf) launched in August 2022 a €1.5 billion scheme to incentivise agriPV projects across the country with a target to add 375MW of solar PV capacity, while energy giant Statkraft partnered with Italian universities to explore the potential of the technology in Europe.
A second phase is expected to add a battery line with 1GW of annual capacity for energy storage, called Nova. The new energy storage battery will use artificial intelligence to track weather and consumer behaviour changes to optimise energy production and storage.
This new module assembly plant is expected to create up to 300 jobs in the region.
Since the beginning of the year, Europe has seen an increased activity in module assembly plant announcements after the EU revealed its Green Deal Industrial Plan aimed at boosting domestic manufacturing activity for the solar industry.
Several manufacturing projects have been announced across the continent in the past couple of months, with a partnership between Spanish utility Iberdrola and manufacturer Exiom for a 500MW annual capacity TOPCon plant in Spain later this year, French PV manufacturing startup Carbon plans to build a 5GW/3.5GW cell and module plant, respectively in the South of France, German manufacturer AE Solar plans to build a 10GW module assembly plant in Romania and Belgium solar manufacturer Belinus selected Belgium and Georgia to build 5GW of TOPCon and TOPCon Back Contact module assembly plants by the end of 2025.
PV Tech publisher Solar Media is hosting the Large Scale Solar Southern Europe conference, 4-5 July in Athens, Greece, addressing the most pressing challenges and opportunities for solar power production and its complementary technologies such as Energy Storage and Green Hydrogen. For more information, go to the website.