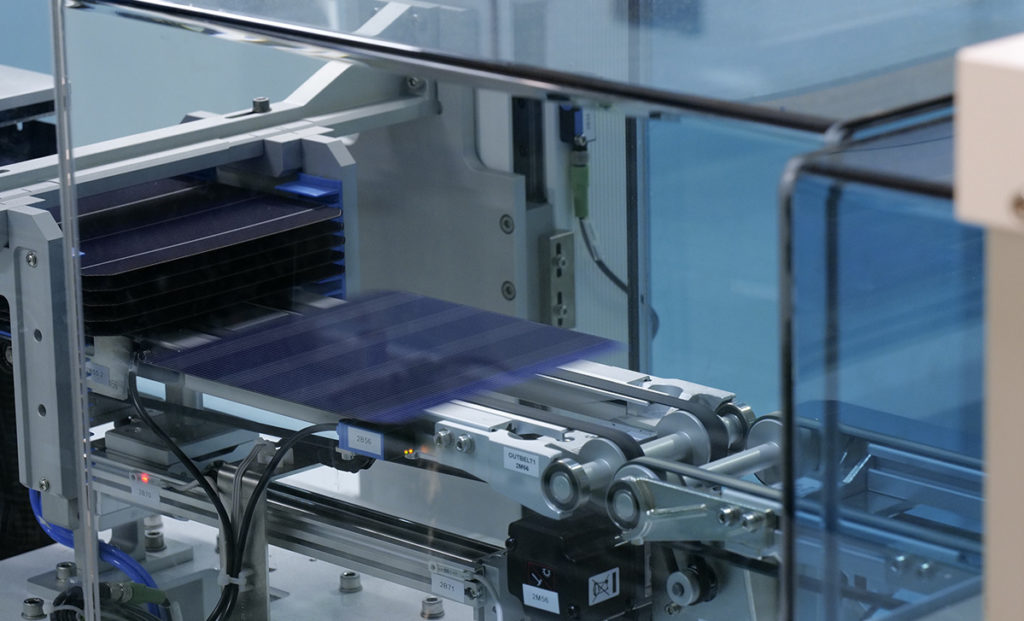 French PV manufacturing startup Carbon has chosen a location for a proposed cell and module factory which it plans to bring into operation in late 2025. The plant would be Carbon's first production facility.
A 60 hectare area in Fos-sur-Mer, on the perimeter of the Grand Port Maritime de Marseille (GPMM), has been selected for the facility following meetings with the regional premier, president and chair of the GPMM, Carbon said.
The factory has a planned capacity of 5GW of cell and 3.5GW of module production which, if it comes to fruition, would make it the biggest PV manufacturing facility in Europe, larger than Enel Green Power's 3GW Italian plant.
Carbon confirmed that the factory will produce Tunnel Oxide Passivated Contact (TOPCon) cells, as well as Interdigitated Back Contact (IBC) cells, which it says are suited to vehicle and building integration.
The factory will represent a €1.5 billion (US$1.59 billion) investment, though financing is yet to be announced.
As it stands, the project is entering its public consultation phase, for which Carbon said it will refer to the National Commission for Public Debate.
Agnès Pannier-Runacher, minister of Energy Transition said: "Carbon's announcement comes at a key moment. France and Europe must quickly reposition themselves in the photovoltaic value chain to avoid moving from one dependency to another."
A European PV manufacturing base has become increasingly pressing recently. Last month European Commission president Ursula von der Leyen unveiled the EU's Green Deal Industrial Plan, which includes measures to enable faster permitting and funding for PV manufacturing facilities. European manufacturers praised the measure, but suggested that more needed to be done.
December saw the launch of the European Solar PV Industry Alliance, with a target of 30GW of manufacturing capacity across the continent by 2030.
However France has seen little success with PV manufacturing of late. Late last year solar manufacturer REC pulled out of plans for a 4GW French heterojunction module factory, citing "changes in market conditions", and Maxeon Solar also shut down a 44MWp French module factory in October.
"Carbon is gaining a foothold in the heart of a Region whose history and tradition are rich, which set in motion and looks forward to the future, particularly in terms of low-carbon and sovereign energy," said president and co-founder of Carbon, Pierre-Emmanuel Martin.
"Now, the matter is to build an exemplary plant as quickly as possible".