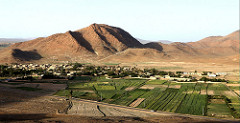 South Korean investors are reportedly planning to support a 17MW solar project in Markazi Province in Iran, according to state-run news portal the Islamic Republic News Agency (IRNA).
A South Korea delegation has visited the site at Zarandieh County, in northernmost Markazi, and is expected to invest US$44 million in the project, accounting for 70% of the project, with an Iranian company to provide the remaining 30%.
The project will be built over a period of 15 months on a 28-hectare area of land.
Modest-sized utility-scale PV plants are gathering pace in Iran with several 4-10MW project completions and ground-breakings in recent weeks.