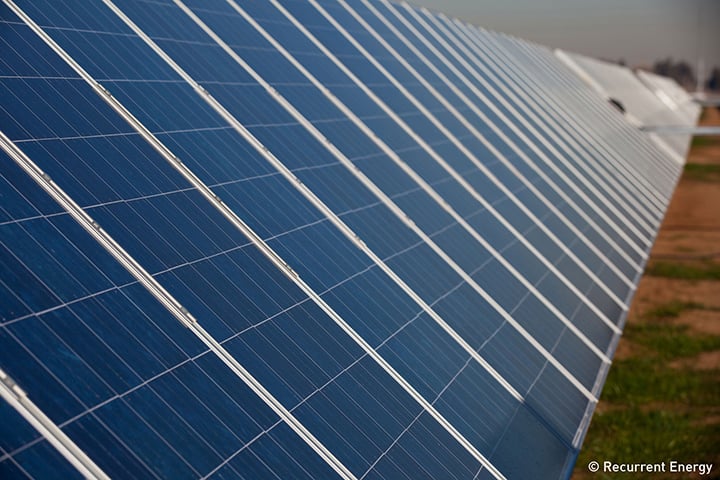 Southern Power, a subsidiary of Southern Company, has acquired a 51% stake in the 200MW Garland PV project in California by signing an agreement with Canadian Solar subsidiary Recurrent Energy.
Canadian Solar will retain 49% of the ownership and provide its share of the investment required to complete the project. This has been financed through a construction and back-leveraged loan facility with a syndicate of five banks.
The project, located across roughly 809 hectares in Kern County, is being developed by Recurrent Energy and is currently under construction.
The plant will mainly use Canadian Solar CS6X-P solar modules mounted on single-axis tracking tables.
The facility is expected to enter commercial operation in Q4 of 2016. Signal Energy Constructors is providing engineering, procurement and construction services and the Garland project is expected to create more than 300 construction jobs.
Electricity and associated renewable energy credits (RECs) generated by the project will be sold to Southern California Edison (SCE) under long-term power purchase agreements (PPAs).
This is Recurrent Energy's third venture with Southern Power, which also holds a controlling interest in the 200MW Tranquillity solar facility in California and the 157MW Roserock plant in Texas.
Shawn Qu, chairman and chief executive of Canadian Solar, said: "With this agreement, Recurrent Energy and Southern Power are partnering to bring more than half a gigawatt of solar power online by the end of 2016. Southern Power's commitment to renewables underscores the important role of solar and is a clear indicator that our large-scale solar facilities are attractive assets."