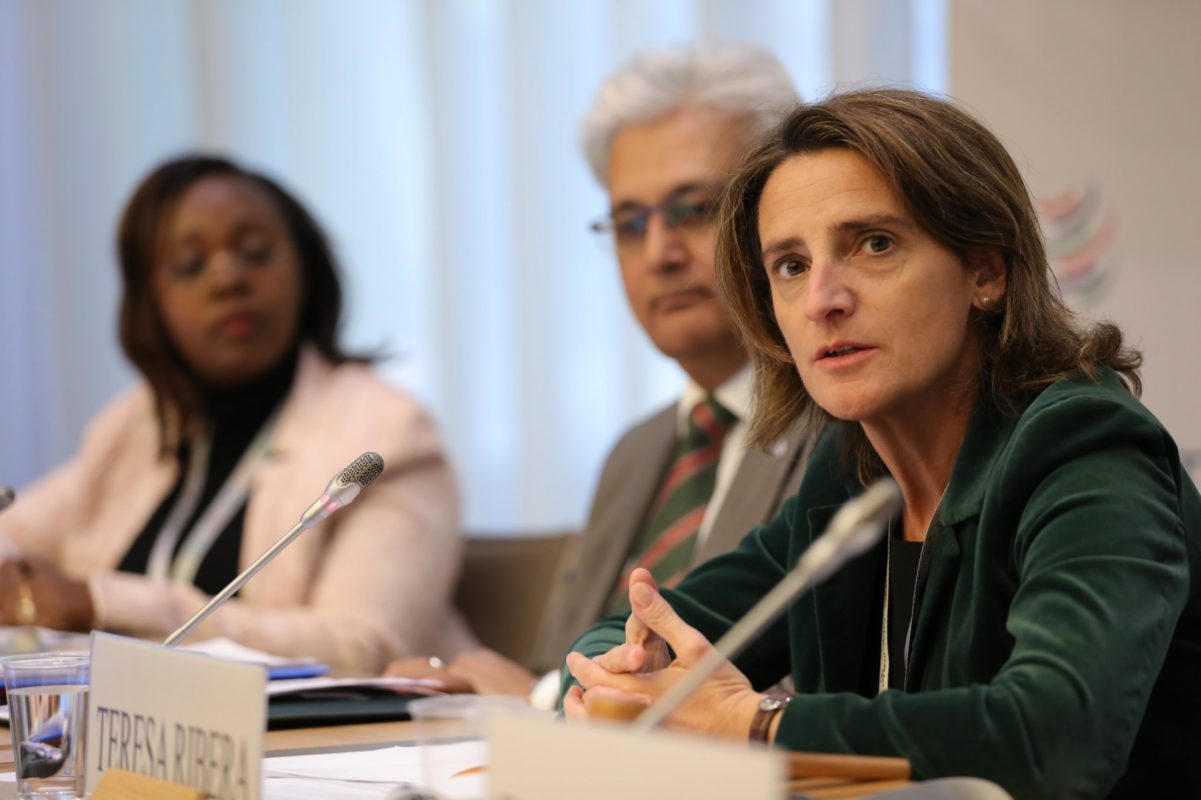 Spain's post-election government has approved a plan to offer stable remuneration to renewable projects, in a bid to defuse litigation sparked by retroactive subsidy cuts.
Less than a fortnight after the country's latest snap election, ministers of the minority ruling socialist party of PSOE have approved a plan that will grant investors 7%-plus in guaranteed returns for over a decade if they scrap ongoing lawsuits over the feed-in tariff (FiT) phase-out.
The decree, given the go-ahead last Friday, aims to "restore stability" for those firms stung when earlier governments slashed renewable FiTs retroactively. Plants up and running since before 2013 will be offered a fixed 7.398% remuneration rate until 2031, but there is a catch.
As explained by the legislative text, the incentives will be denied to firms still pursuing litigation over the FiT cuts or those already granted compensation after winning court disputes. Those pledging to give up lawsuits or the related compensation will become eligible, the decree goes on to say.
The returns offered to all other renewable projects will be 7.09% – 5.58% for those outside of the Iberian Peninsula – and run between 2020 and 2025. These rates will help restore "confidence, stability and predictability" for investors, Environment minister Teresa Ribera said on social media.
The decree also addresses the "fair transition" element of Spain's clean energy shift, which has seen many coal mines shuttered in recent years. Under the new rules, decisions on which energy projects will replace phased-out capacity will incorporate social and environmental criteria.
Spain's olive branch to financiers comes after various defeats before arbitration tribunals. In July, a ruling from the investment dispute court ICSID ordered the country to cough up every cent of the €290.4 million (US$257.7 million) demanded by US giant NextEra Energy over the subsidy u-turn.
The dozens of investor disputes listed under the Energy Charter Treaty alone expose Spain to further legal and financial fallout. According to the latest available information, pending cases include allegations pushed by EDF, Triodos, European Solar Farms and others.
PV reps hail decree as Spain enters new political age
The attempts to underpin renewable support were warmly received by the solar ranks. Removing uncertainty is "fundamental" if Spain is to attract enough investment to meet its goal to take installed PV capacity past the 30GW mark by 2030, said Jorge Barredo, head of PV body UNEF.
Barredo, who is also chair of developer X-Elio, also enthused about Spain's move to factor in social and green elements in the repowering of fossil fuel capacity. "PV can play an important role in fossil fuel areas … by creating local and quality jobs," he noted.
The decree represents the latest bid to restore renewable policy stability by socialist president Pedro Sánchez. Within barely a year, his government has tabled plans for a multibillion-euro renewables build-up, overturned taxes for self-consumption and approved major grid upgrades.
The political volatility of four general elections in as many years has cast doubts on the renewable agenda, however. The holding of new snap polls on 10 November 2019 as coalition talks floundered after the April election prompted warnings of green policy "paralysis".
Whether the standstill will resolve the situation is to be decided by the government alliances now hammered out by PSOE and left-wing party Podemos. Local media have reported Environment minister Ribera – widely lauded by the solar industry – is likely to retain her job when the new coalition is formed.
Whoever ultimately holds the role must oversee the approval and implementation of Spain's EU-mandated national climate and energy plan. If adopted in its first draft, the roadmap would commit Spain to taking installed PV capacity to 8.4GW (2020), 23.4GW (2025) and 37GW (2030).
The prospect of a more conducive policy regime comes as solar players sidestep state support altogether, deploying in Spain on a free-market basis. From the PPAs backed by offtaker Audax to BayWa r.e.'s Don Rodrigo series, the subsidy-free pipeline is gathering momentum.
A challenge oft-cited at industry events is whether Spain's grid could accommodate the solar surge proposed in the national plan. The network is bracing for the potential linking of gigawatts' worth of solar auction winners in the next few months, under deadlines set in 2017.