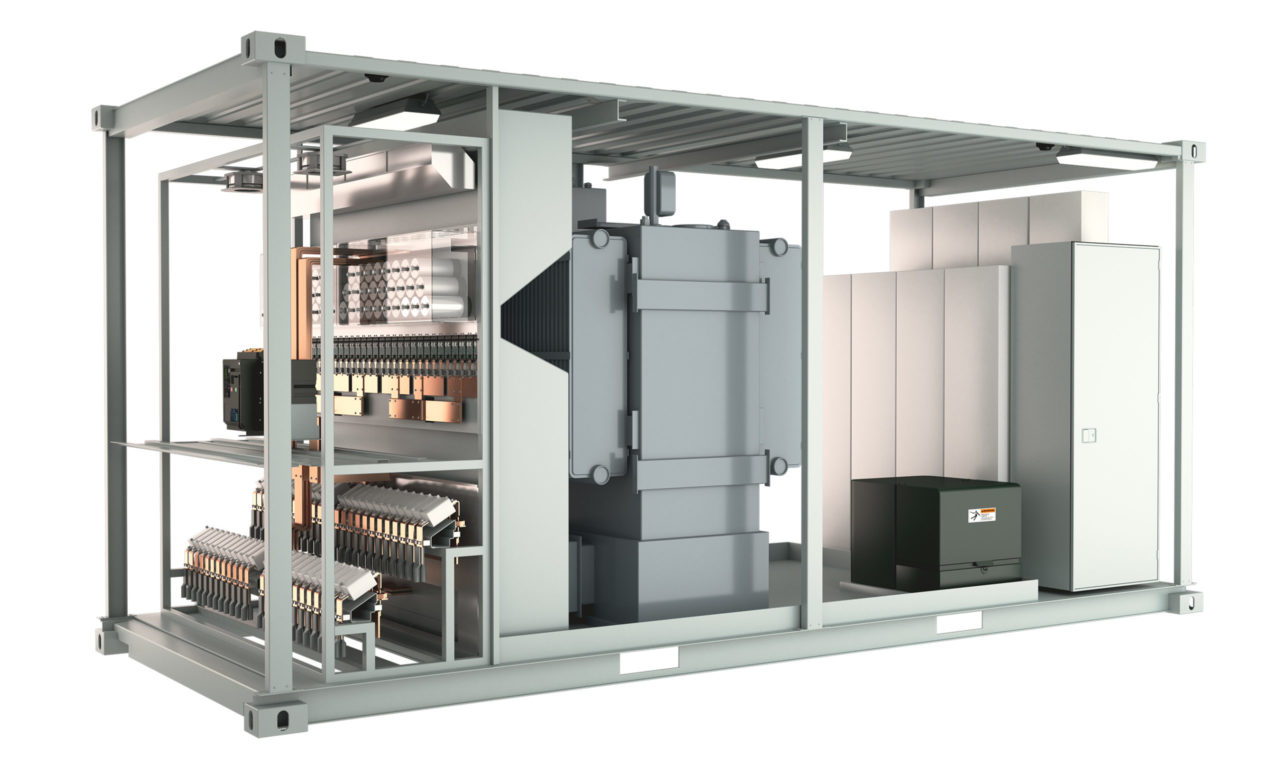 The annual US-based Solar Power International (SPI) exhibition and conference historically generates a significant number of new product launches and can set new trends and directions for the downstream solar PV sector, globally. High-efficiency modules and high-voltage were the themes of new products announced at SPI on the second day.
High-efficiency modules
Mission Solar Energy
One of only and handful of US-based cell and module manufacturers Mission Solar Energy is gearing-up its PV module portfolio to address US residential, commercial and utility-scale markets at the high-efficiency end of market.
The new 'Apollo' module is a 72-cell module capable of producing a class-leading 360W of power. The module utilizes Passive Emitter Rear Contact (PERC) technology and four busbars to drive module-level efficiency greater than 18% and is 1,500V compliant.
The 'Mercury' module is Mission Solar Energy's first product designed specifically for the rooftop market. The Mercury is a 60-cell module capable of producing 300W of power. The module also utilizes PERC technology and 4 busbars to produce module-level efficiency over 18%. In addition, the modules aesthetically-pleasing black-on-black design makes it ideal for commercial and residential rooftop installations, according to the company.
The new 'Gemini' bifacial module features 72-N-type monocrystalline cells capable of producing 330W of power from the front side and additional power off the backside for up to 400W of total power. Use of N-type cell technology makes this module ideal for use in harsh climates including snow and desert conditions. The N-type cells are not subject to light induced degradation (LID), allowing the modules to harvest maximum energy.
Continuing the 72-cell theme, Mission Solar's 'Gemini Elite' module is a dual-glass bifacial module that produces up to 330W of power plus additional power off the back side for a potential 400W of power. This module is claimed to have zero potential induced degradation (PID) and a Class A fire rating. The Gemini Elite's attractive, frameless design is ideal for carports, breezeways and built-in locations. Like the Gemini, the Gemini Elite is not subject to LID and operates well in low light and/or harsh conditions.
All products will be available to in early 2017.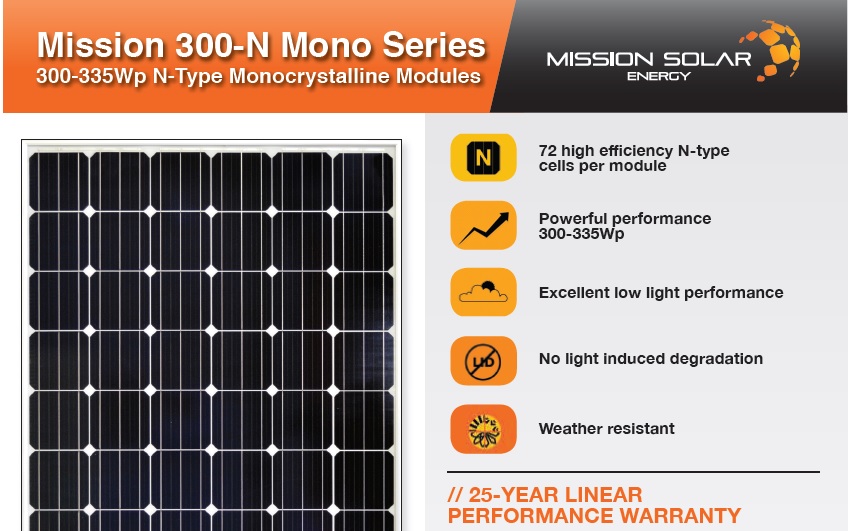 LG Solar
LG Solar is following a well trodden path of high-performance module showcasing at SPI.
On display is its brand new 'LG NeON' R module with 'Back Contact' cell technology. LG Solar has also unveiled the NeON 2 Bi-Facial solar module for the US market and highlighting the LG NeON 2 72-cell solar module for commercial installation.
The NeON R module is configured with a virtually seamless façade that enabled blending into nearly all rooftop designs. Instead of visible busbars and wiring on the surface, the Back Contact cell boasts a completely black aesthetic. The cell design positions all the module's electrodes on the rear side of the cell and features LG's N-type cell structure, allowing the panels to produce 365W of energy, up to 7.3kWp, compared to typical p-type cell's 5.8kWp. This N-type cell structure can also minimize the Light Induced Degradation (LID).
The NeON 2 Bi-Facial module generates power from both the front and rear sides, maximizing power performance and exceeding the output of monofacial modules significantly. The NeON 2 Bi-Facial module generates 310W of power from the front side of the panel, which is supplemented by the power generated on the backside – up to 400W. To help enhance the bifacial performance, the solar module also features LG's 'Cello' technology, which utilizes circular-shaped wires to scatter light for better absorption while reducing electrical loss and increasing power output and reliability by spreading the electrical current through 12 thin wires rather than the traditional three busbars.
LG's NeON 2 72-Cell module intended for commercial markets represents one of the industry's most efficient and practical solution for commercial installations due to LG's N-Type double-sided cell structure and recently improved 400W output. The module, debuted during last year's show.
The three models are available now, LG365N2W-G4, LG370N2W-G4 and LG375N2W-G4, are designed to deliver outputs ranging from 365W to 375W, in a 6.41- by 3.28-footpanel. A new model to ship in 2017 offers up to 400 watts of energy output with a similar footprint.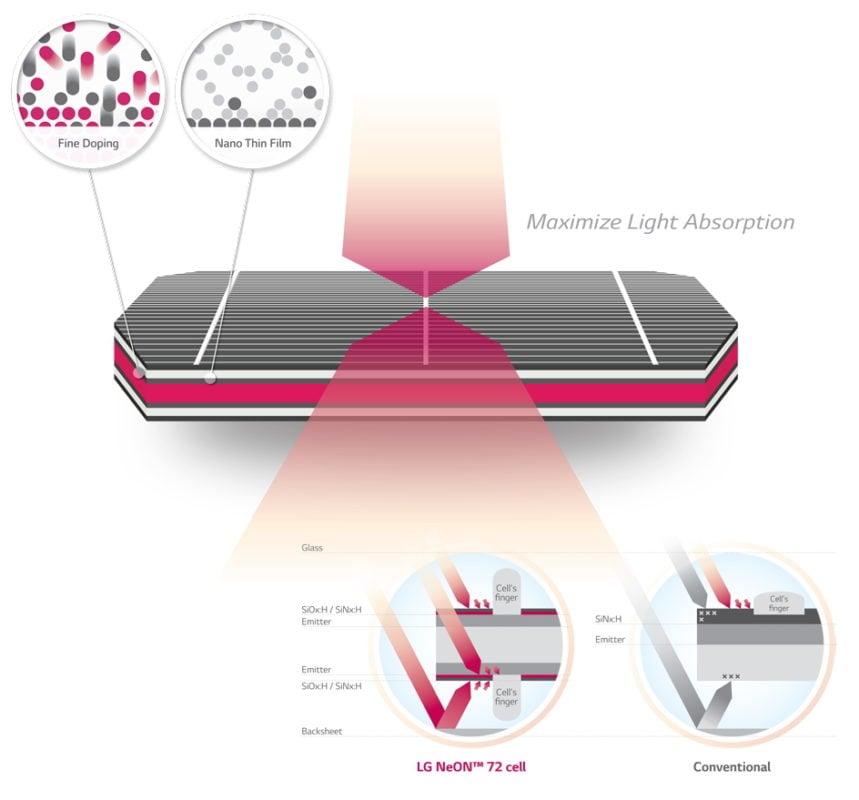 SoloPower Systems
The US-based flexible CIGS thin-film producer SoloPower Systems has launched 'Solo Bucket', a new portable power kit for emerging economies around the world, with an inaugural order of 10,000 units.
The kit contains an ultra-durable, flexible and lightweight solar panel, as well as a battery, connectors, lighting and chargers. It also has options for an alternative current (AC) converter and/or a cell phone interface for remote operation, enabling "prepay" and "pay-as-you-go" billing solutions. Housed in a 25-liter bucket, the Solo Bucket weighs less than 10 kilograms and can be transported easily and safely. Because it is designed for safe and easy set up by anyone, the unit can be operational in just two minutes, and can be packed up for transport in 60 seconds.
MiaSolé
Another niche US-based flexible CIGS thin-film producer MiaSolé, now a subsidiary of China's Hanergy Thin Film Power Group with a claimed 100MW production plant in China, launched its next generation flexible technology with higher levels of efficiency of up to 17% and projected efficiency of greater than 18% by 2017, according to the company.
The solar solutions can be configured in various sizes and modified to fit any application by adhering directly to surfaces with peel-and-stick adhesive. Because they are so thin (2.5 mm), the new flexible solar panels are highly shatterproof and resistant to wind and seismic activity.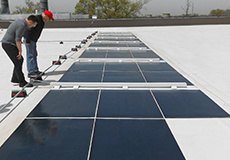 Sunpreme
Headquartered in California, Sunpreme has launched the Maxima GxB380 SM, 380W, touted as the most advanced high efficiency bifacial panels with integrated a TIGO optimizer and use its proprietary 'Hybrid Cell Technology' (HCT) platform.
Sunpreme's Smart GxB380 SM is a 72-cell module that maximizes energy yield and peak string level AC/DC using impedance matching technology. The module components work together to communicate wirelessly through a gateway and meet the new NEC 690.12 Rapid Shutdown Safety standards. The panels are double glass for durability and aesthetics, and come with -0.28%/C thermal coefficient and fire class rated A.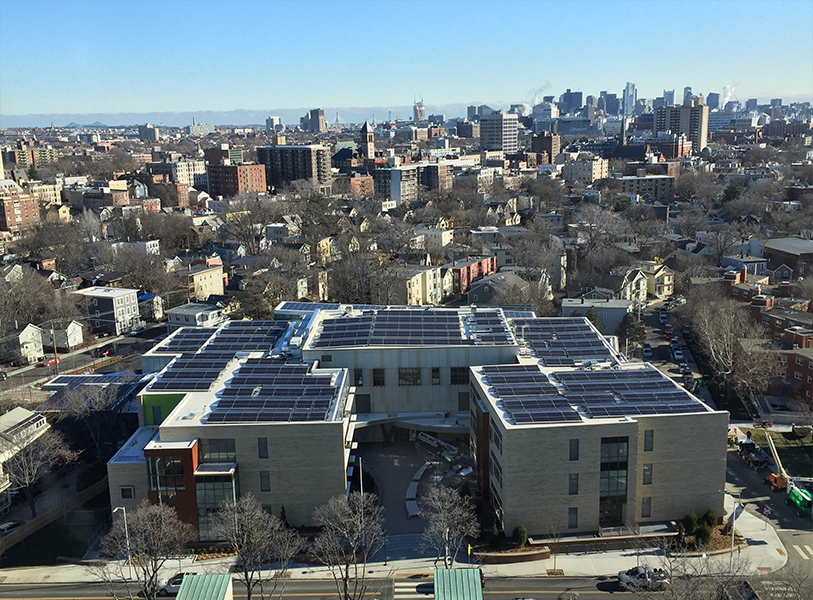 1500 volt club
GE was the first to launch the 1,500V inverter technology for utility-scale PV power plants in 2012, which has helped PV project developers reduce the cost of energy through a more efficient farm layout, saving up to 3% in capex and up to 15% in opex, according to the company and a trend that is building momentum
GE Power Conversion
The big news for 1,500V inverters at SPI was GE Power Conversion launching its Silicon Carbide (SiC) technology into its next-generation 1500V PV inverter product line, bringing increased power conversion efficiency to the PV industry.
The LV5+ Solar Inverter is the first multi-MW, utility scale inverter based completely on SiC technology and has an efficiency rating of 99% weighted EU. A full PV Tech product review can be viewed here.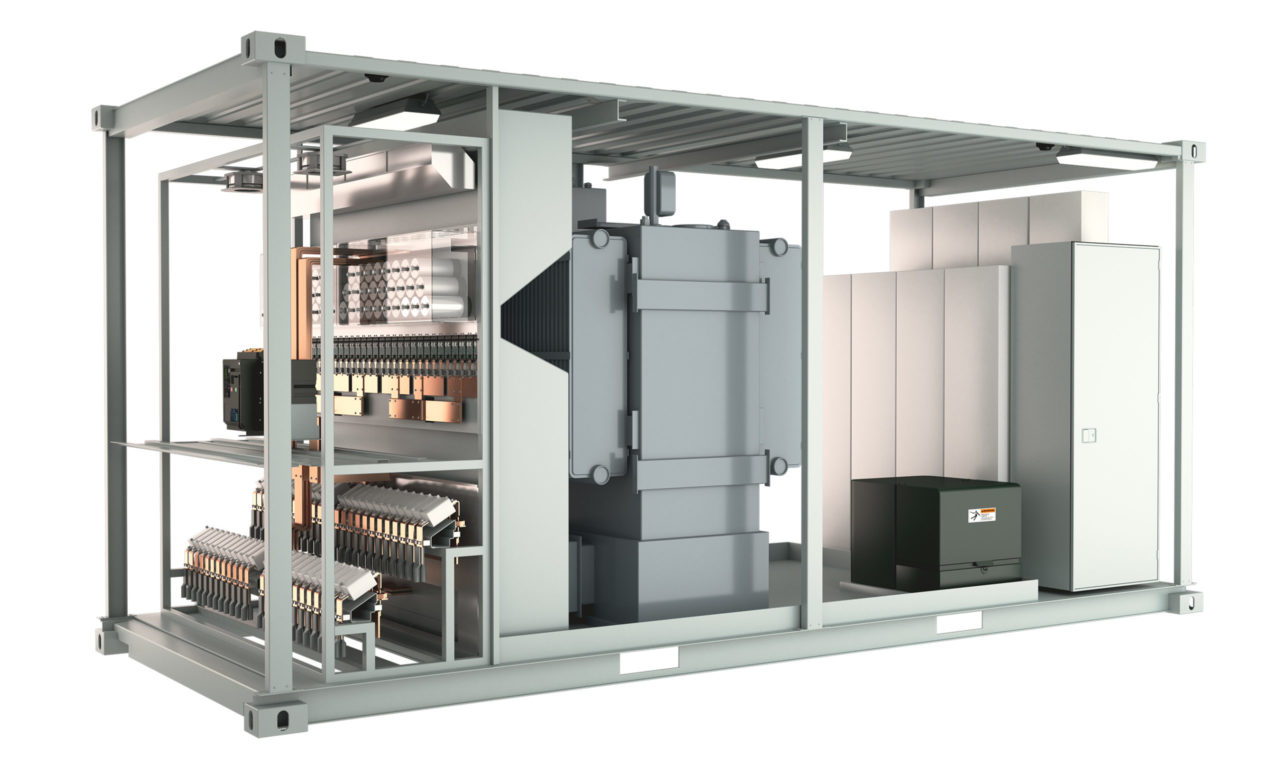 Ingeteam
PV inverter manufacturer and EPC firm Ingeteam is showcasing its 1500V INGECON SUN PowerMax B Series inverter family that features a 'Smart Cooling System' which makes it possible to optimize and reduce the auxiliary services consumption. Furthermore, the inverter's latest-generation electronic components are housed in an IP66 (NEMA 4) protected compartment, thereby preventing condensation and lengthening the useful life of the power electronics.
This inverter family is ready to be installed indoors (IP50) and outdoors (NEMA3/IP56), and can deliver its rated power up to an ambient temperature of 50ºC (122ºF). Additionally, the new improved inverter design facilitates the installation and wiring tasks (on both DC and AC) in addition to the maintenance and repair work. Reliability of the product has been proved on the Bankability and Reliability report issued by Black & Veatch.
Due to its compactness, the inverter can be easily integrated into medium voltage solutions or power stations that contain all the equipment required for large PV power plants.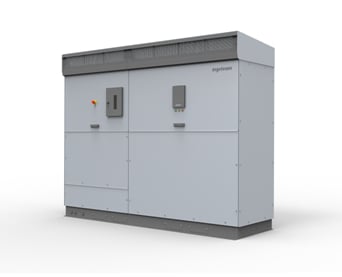 Yaskawa – Solectria Solar
US-based commercial PV inverter manufacturer Yaskawa – Solectria Solar announced the DISCOM 1500, a 1500VDC string combiner, to its DISCOM string combiner line. The combiners have gone through Highly Accelerated Lifetime Testing (HALT) guaranteeing all components are carefully vetted for highest reliability. They offer utility-scale and large commercial PV designers the design flexibility needed in combiners. These string combiners are being deployed in utility-scale projects in the US from 50-200MW.
We have already featured Sungrow's first 1500V string inverter and SMA Solar's Sunny Central 2500-EV-US 1500V central inverter.