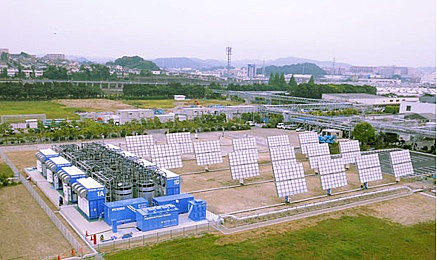 Sumitomo Corporation announced Monday that it will be implementing a new solar project in the the city of Minamisoma in Fukushima Prefecture, Japan.
A group of financial institutions organised by Mizuho Bank will provide financing for the project, while Toshiba Corp. and Taisei Corp. will be responsible for engineering, procurement and construction (EPC) duties.
Expected to cost around US$114 million in total, the project will consist of a 32MW solar power plant developed on 46 hectares of land affected by the deadly earthquake and tsunami that struck the country on 11 March 2011.
Construction on the project has already started, with commercial operation expected in December 2018. Once completed, the installation will generate enough energy to power approximately 10,000 homes and will use a fixed-price purchasing system to provide power to retail power companies.
This is not the first solar project that Sumitomo is working on in Fukushima, as the company announced last May that it developing a 60MW installation within the prefecture. The project is expected to be operational by March 2018.