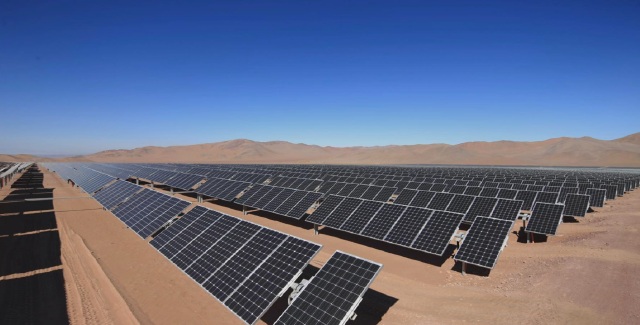 Major renewable energy provider SunEdison has secured new term loans to reduce debts but carry an interest rate of LIBOR + 10.0% per annum through mid-2018.
The company expects its second recent tranche of loans to reduce debts by US$738 million on existing loans. The company expects to receive US$725 million in gross cash proceeds from the Second Lien Facilities.
Another key part of the fund raising included Exchange Transactions, one of which one was the issuing of US$225 million new senior secured convertible notes due 2018.
SunEdison was previously forced to slow aggressive growth plans in 2015, due to financial concerns of overreaching and the complexity of financing deals for acquisitions and project developments it had been making.
In a research note to investors, Deutsche Bank analyst, Vishal Shah said: "Complexity of the deal coupled with double digit dilution does not simplify the story and will likely be viewed negatively by existing holders, but could open up new entry point for longer term buyers who have been expressing interest in the name. The primary rationale for doing this transaction was to improve the near term liquidity situation which was impacted by the First Wind payout ($270M) and margin loan repayment ($404M) in Q4'15. Moreover, the company also had to address the $169M second lien loan repayment which was due later this year and this transaction effectively removes that overhang. This transaction basically enables management to execute on the near term business plan (pro forma the transaction, cash position increases from $600M to $1.15B) and while investors may point to the higher interest cost (LIBOR+10%), the implied value per share for dilution of $10.78 is a positive compared to existing share price."
RBC Capital Markets analyst, Mahesh Sanganeria also highlighted the liquidity benefit to SunEdison of the term loan.
"We like the transaction as it effectively provides SunEdison $550M additional liquidity. While the LIBOR+10% interest appears high for the new loan, it is lower than the effective interest rate of the current $170M second lien term loan," noted Sanganeria in a research note to investors.