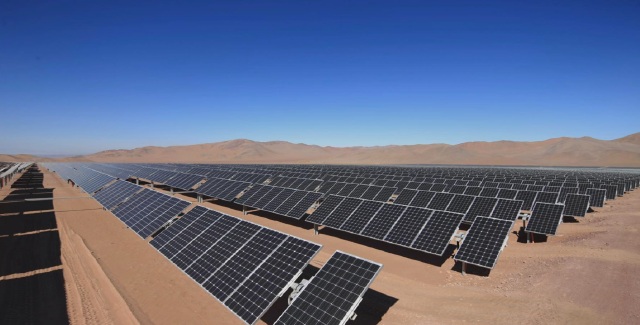 Both yieldco subsidiaries of bankrupt renewables firm SunEdison have said they were seeking mergers or sales of their entire businesses after it became increasingly possible that SunEdison would not emerge from bankruptcy proceedings.
Recently, SunEdison revealed that it had received around 100 bids for parts and all assets of the company, yet the 'sum of the parts' equated to approximately US$1.25 billion to US$1.7 billion of potential total gross proceeds. This would be far below incurred debts estimated at almost US$12 billion, excluding its two yieldco's, TerraForm Power and TerraForm Global.
"Our Board and management team have been working to preserve and protect stockholder value and, after careful review, we have decided that exploring all possible alternatives to maximize that value is in the best interests of all our stockholders," said Peter Blackmore, Interim Chief Executive Officer. "With a diverse portfolio of assets and record of strong operating performance, TerraForm Power offers a unique opportunity for a broad range of potential acquirers and investors."
"We are open to considering a transaction involving a new sponsor that would contribute to the stabilization and future growth of the Company's very attractive platform of generation assets in a way that benefits TerraForm Power stockholders, including through negotiation of new sponsorship arrangements or through assumption of SunEdison's existing sponsorship agreements. TerraForm Power also is taking appropriate steps to operate as an independent company without a new sponsor, if that should become necessary in the short or long term. Our benchmark for decisions will be the best interests of TerraForm Power stockholders," added Blackmore.
The move to find buyers has been supported by SunEdison, which is allowing certain financial and business information to be provided to potential third parties seeking the purchase the assets.
However, the process is complex, not least due to the failure of SunEdison to file quarterly and annual financial reports that also prevented its yieldco's to do the same having been dependent on the parent company's accounting resources. Potential sales of the yieldco would also have to deal with the bankruptcy court.
TerraForm Power has engaged Centerview Partners, Morgan Stanley and AlixPartners as financial advisors and Sullivan & Cromwell LLP as its legal advisor.