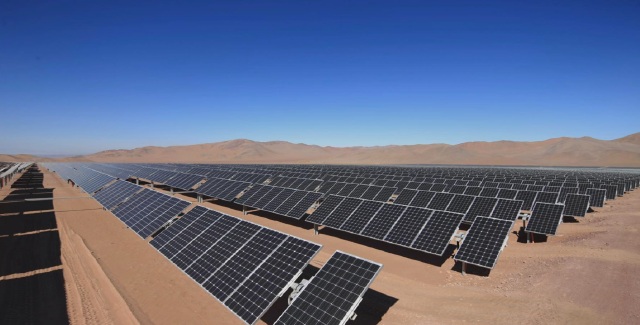 Struggling renewables firm SunEdison has appointed a new chief financial officer designee in preparation for the transition of its current CFO to a full-time role with the company's two yieldcos.
The company said that it had been planning for its current CFO, Brian Wuebbels, eventually to leave the position and focus on his role as president and CEO of its yieldcos, TerraForm Power and TerraForm Global.
In preparation for the move, SunEdison has appointed Ilan Daskal as its CFO designee and executive vice president, who will take up the roles with immediate effect when he starts with the company, no later than 4 April 2016. Wuebbels will remain SunEdison's CFO until Daskal and SunEdison agree to remove the designee title. Wuebbels will then transfer full time to the yieldco role.
"I look forward to focusing my full time efforts to drive shareholder value at TerraForm Power and TerraForm Global," said Wuebbels. "Despite the current challenges in the yieldco space, the team and I believe there is significant value in the companies given their geographic diversity and balanced mix of contracted solar and wind power plants."
Daskal, 50, is presently the interim chief financial officer of Aricent, a product engineering services company and a board member and chairman of the audit committee of Ixia, a provider of network testing, visibility, and security solutions.
Daskal has a background in the semiconductor industry, having been the executive vice president and chief financial officer at International Rectifier and before that at Infineon Technologies in various capacities, most recently as the vice president, finance and business administration, communications division, North America.
According to an SEC filing, Daskal will receive an annual base salary of US$500,000, as well as a one-time sign-on bonus of US$350,000. He will also be granted stock options to acquire shares totalling 250,000 non-qualified stock options priced at the fair market value as of the date of the grant, according to the filing.