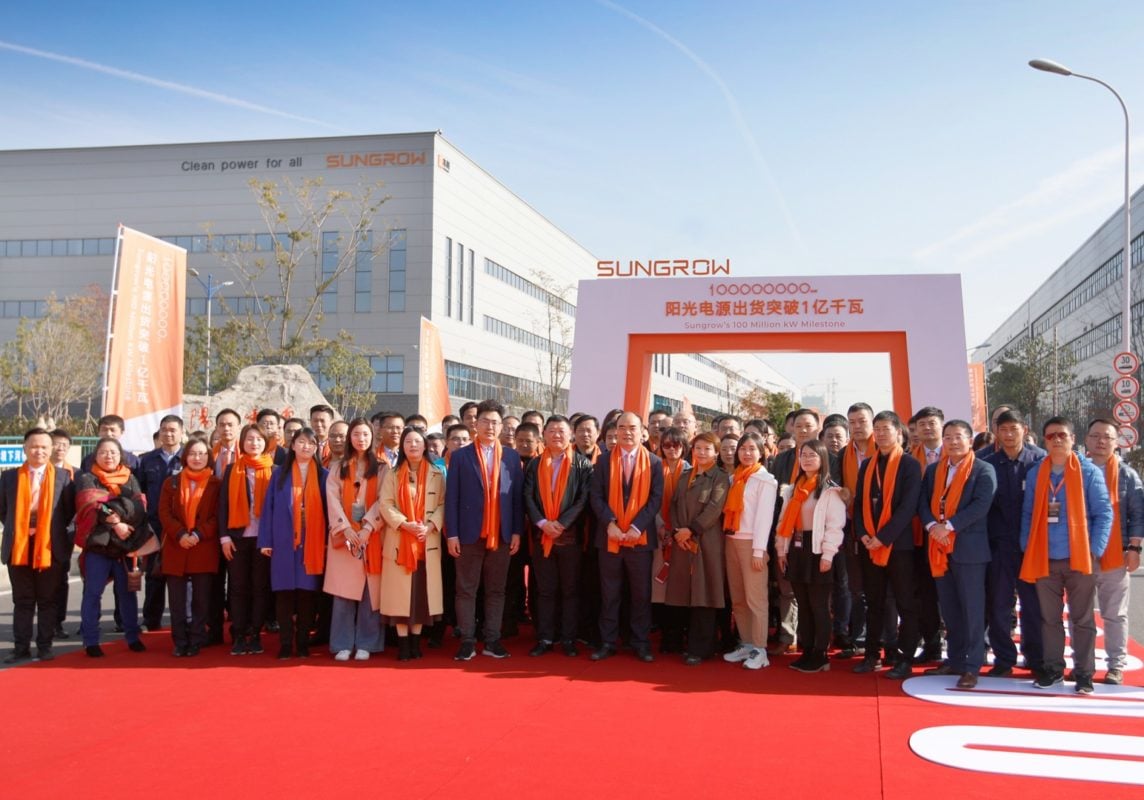 Sungrow has sought to underscore its dominance of the global solar inverter market after recording a rise of product deliveries into the three-digit-gigawatt region worldwide.
On Tuesday, the Chinese manufacturer held a press conference to mark its success in reaching 100GW of inverter shipments all across the globe.
The Hefei-headquartered firm claimed to have crossed the threshold after dispatching its 1500 Vdc SG225HX string inverter to a 200MW project in southeast China.
Sungrow's global momentum has seen it reach the top of industry rankings for the Americas, where it claims to have become the largest supplier of both string and central inverters.
Growth has also extended to Southeast Asian solar and Australia's residential PV segment, with Sungrow respectively passing the 30% and 15% market shares in those regions.
The company's expansion efforts in 2019 alone have seen it open a product line in India after hitting the 4GW shipment mark, in parallel reaching the 1.4GW figure in Vietnam.
In Australia, the Hefei-headquartered firm has been busy boosting its market share via deals including a 100MW residential inverter agreement with distributor Prosun Solar.
One of the firm's latest new products – the SG250HX 1500V string inverter – was reviewed by PV Tech in October. The system is meant to cater to bifacial installations, among others.