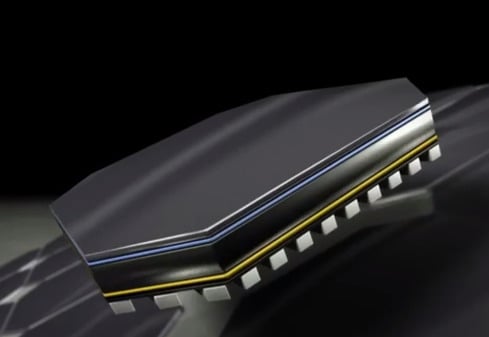 High-efficiency PV module producer and project developer SunPower has reached a production average cell conversion efficiency of 25% at its Fab 4 facility in the Philippines, the highest in the industry.
The company also highlighted in its earnings call to discuss fourth quarter and full-year 2016 results that its Fab 4 facility was expected to complete ramping to its nameplate capacity of 350MW in 2017.
SunPower's management also said that it expected to spend around US$100 million in capital expenditures to upgrade its Fab 3 (800MW) solar cell facility in Malaysia to its next-generation N-type monocrystalline IBC (Interdigitated Back Contact) cell technology (X Series) that is being ramped at Fab 4. Total capex for 2017 was said to be around US$120 million.
R&D expenditures in 2017 would also be kept high, although actual figures were not disclosed in the call that would support its IBC cell development. R&D spend would also be allocated to further development of its different integrated installation systems for residential and commercial rooftop sectors and its utility-scale ground mount tracking system technology. The company spent US$99 million on R&D in 2015, the second highest in the industry to CdTe thin film producer, First Solar.
With the ramping of Fab 4 and the planned upgrades at Fab 3, SunPower could be expected to rely more heavily on its P-Series modules, which uses sourced solar cells and assembled at its consolidated module assembly plant in Mexico.
Management noted in the earnings call that 200MW of its P-Series module production, which uses multi-cut cells and direct cell-to-cell contact became operational in the fourth quarter of 2016. A further 200MW of assembly capacity dedicated to the P-Series modules would be operational by the end of the first quarter of 2017.
However, SunPower reiterated 2017 total module shipments would be in the range of 1.3GW to 1.6GW, suggesting that P-Series module production may need to be ramped higher to meet higher-end of guidance and buffer between the Fab 4 ramp and downtime expected with the upgrades at Fab 3.
Thomas H. Werner, SunPower CEO said in the earnings call; "Looking forward, we will continue to focus on panel and BOS cost reduction programs. Our transition to our industry leading X-Series technology is continuing and we expect at least 350 megawatts of capacity by the end of 2017. We also plan on expanding our relationships in China to leverage low-cost China supply chain from our P-Series technology."
Financial results
SunPower reported better than expected fourth quarter earnings, primarily driven by the revenue recognition on around 400MW of sold utility-scale PV power plants in the US.
The company reported GAAP revenue of US$1,024.9 million, up from US$729.3 million in the previous quarter. Full-year 2016 GAAP revenue was US$2,559.6 million, compared to US$1,576.5 million in 2015.
However, the company reported a 2016 net GAAP loss of US$275.1 million of 2016 in the fourth quarter, which included a charge of US$61 million for the sale of excess polysilicon, due to the closure of its Fab 2 operations in the Philippines late last year.
Net GAAP los for 2016 was US$471.1 million.
The polysilicon charge and restructuring impairments led to negative GAAP margins of 3.1% in the fourth quarter and 7.4% for the full year. The company had operating cash flow in the fourth quarter of US$484.8 million and negative US$312.3 million for the full year.
Guidance
With 2017 seen as a restructuring and downsizing year for SunPower the company guided first quarter revenue to be in the range of US$315 million to US$365 million with GAAP gross margin negative 2% to 0% and a net GAAP loss of US$175 million to US$150 million.
The company also reiterated previous full-year guidance, which included revenue of US$1.8 billion to US$2.3 billion on a GAAP basis. GAAP restructuring charges are expected to be in the range of US$50 million to US$100 million.
SunPower noted that it expected to have positive operating cash flow in the second half of the year and exit the year with approximately US$300 million in cash.