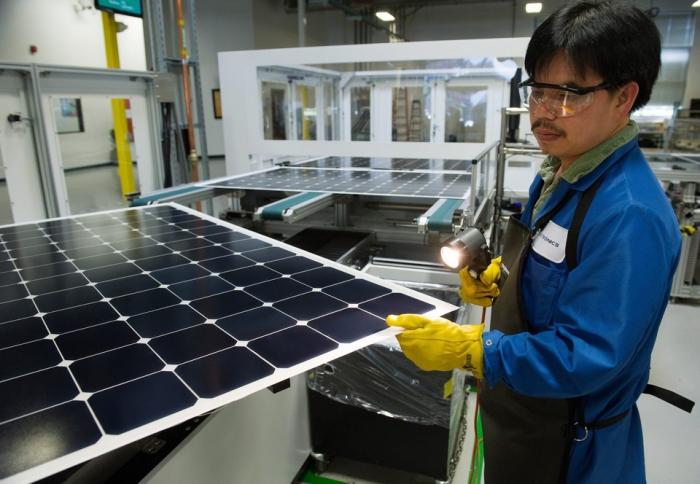 Major Photovoltaics Energy Provider (PVEP) SunPower has achieved has set a new PV module conversion efficiency record of 24.1%, using laboratory made IBC-based solar cells that has been verified by the US Department of Energy's National Renewable Energy Laboratory (NREL).
"SunPower's X-Series panel was tested by our lab under standard test or reporting conditions," said NREL scientist Keith Emery, manager of the PV cell and module performance laboratory. "The module measured 11310.1 cm2 (aperture area) and had a power of 272.5 Watts. We recorded 24.1 percent efficiency, which is a new record for silicon module efficiency."
SunPower's previous production record module conversion efficiency of 22.8% using production solar cells had a larger aperture area of 1.57389 m2.