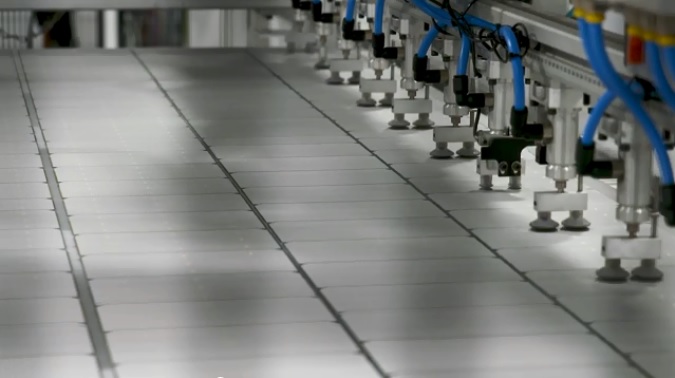 US-headquartered high-efficiency solar panel manufacturer SunPower Corp has started ramping production at its first volume manufacturing plant in Oregon, USA.
The former SolarWorld Americas facility has been converted to produce SunPower's P Series (19% plus) conversion efficiency modules using its patented 'shingle' cell interconnect technology boosting performance of P-type monocrystalline PERC (Passivated Emitter Rear Cell) technology.
The P Series is a relatively new addition to SunPower's IBC (Interdigitated back contact) solar cell and module product portfolio and has been rated in the annual 'Top Performer' testing by DNV GL for the last two years, indicating the reliability and performance stability of the shingled cell technology.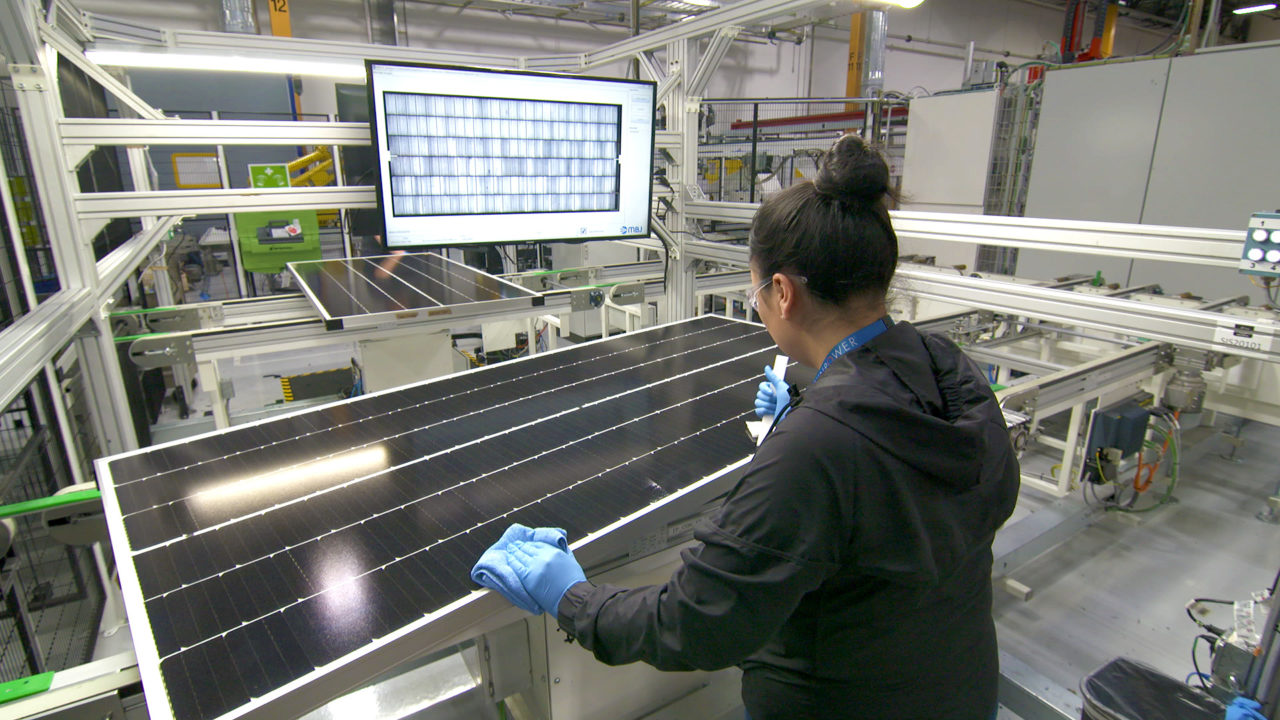 "Today we celebrate the revival of American solar panel manufacturing as SunPower's high-quality P19 product starts coming off the line in Oregon," said Tom Werner, SunPower CEO and chairman of the board. "Now that we're in full production, we look forward to meeting our strong U.S. commercial market demand with these high-performance American-assembled panels."
The US has undergone a small renaissance in PV module assembly in the last two years, primarily driven by the US Section 201 case, imposing high tariffs on virtually all PV modules from manufacturing centres around the world at the beginning of 2018.
According to PV Tech's quarterly capacity expansion announcements report, a total of around 2GW of new module manufacturing plans were announced for the US in 2017, which increased to almost 4GW in 2018.
'Solar Module Super League' (SMSL) members such as JinkoSolar and Hanwha Q Cells are expected to also start ramping module assembly plants in the US in early 2019, accounting for over 2GW of new capacity in the US.
LG Electronics, which is the key high-efficiency rival to SunPower, is also establishing a 500MW module assembly plant in Alabama to produce its 'NeON' 2 series 60-cell N-type mono modules for the US market.