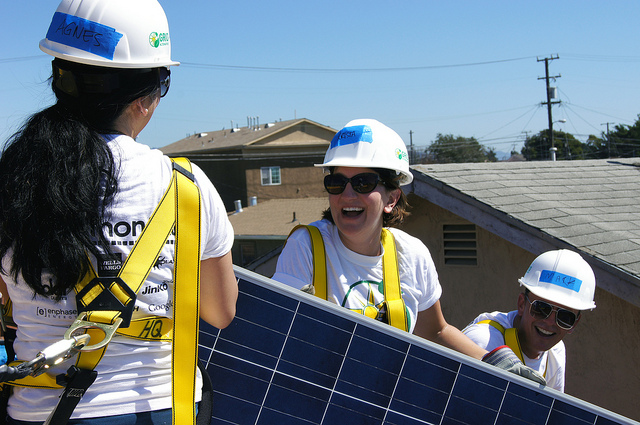 Sunrun, the largest dedicated residential solar company in the US, announced this week that it is expanding its home solar business to Texas, one of the sunniest and most populous states in the county.
Sunrun also announced a partnership with ENGIE Resources LLC to provide an offer that bundles retail energy — inclusive of a 20-year net metering agreement — with its residential retail energy company, Think Energy.
Sunrun customers in Texas will utilise Think Energy as their retail energy provider, allowing them to get retail energy credits for every kW of excess generation that goes to the grid. They can access that credit when they consume energy from the grid, and purchase energy at a fixed rate when they consume in excess of their solar generation.
This net metering deal stands as the first time that a retail provider and solar company have bundled a 20-year net metering guarantee.
Sunrun will offer Texas homeowners the option to purchase their solar system, lease, or finance it through a third party loan arranged by Sunrun.
Lynn Jurich, chief executive officer of Sunrun, said: "Solar is a win-win for Texas. Texas homeowners benefit from solar costs being at an all-time low giving them greater control over their energy and all Texans win from solar energy's ability to contribute to the grid clean renewable energy when temperatures are at their highest and so is demand for energy.
"We look forward to working with Think Energy by ENGIE to give Texas homeowners a choice to better control their electric bills and demonstrate the value of distributed energy resources in meeting Texas' energy infrastructure needs."
Sunrun is now available to homeowners in Houston and surrounding areas, with plans to expand to other cities in Texas over the coming months.
After expanding into Texas, Sunrun is now available in 19 states.
Sunrun has been under fire recently following allegations around the manipulation of sales data.