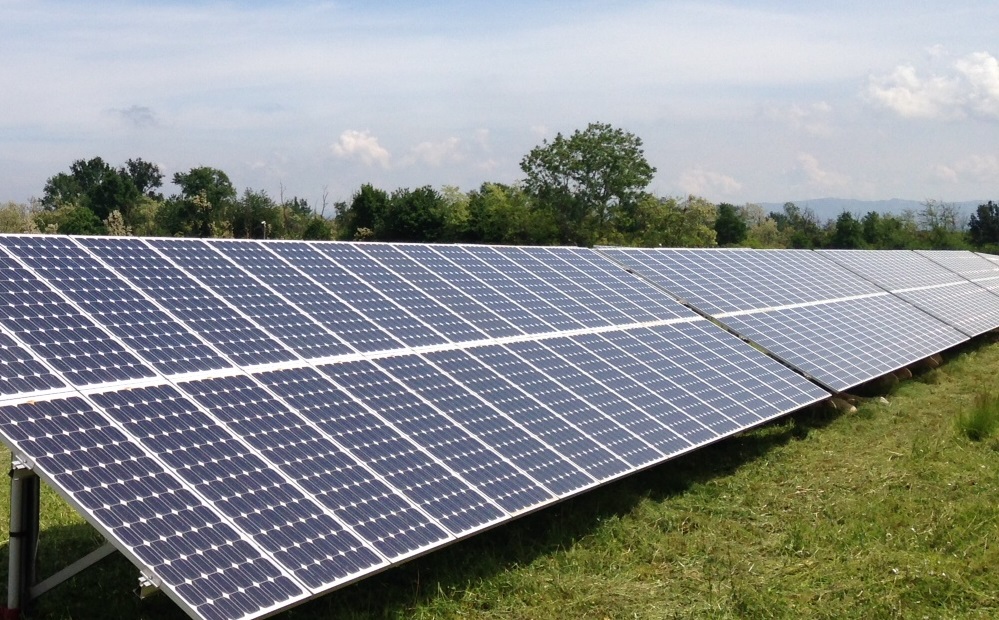 Swiss fund manager SUSI Partners is exploring PV-plus-storage investment opportunities, building on a string of announcements in recent months that have seen it bolster its utility-scale solar position in markets such as Poland and Italy.
That is according to Richard Braakenburg, managing director of the firm's equity investments team, who touted the potential of colocating solar with energy storage systems in Italy, where SUSI last month launched a platform that plans to develop and operate around 500MW of PV assets.
"Whenever you're in a development platform, making the most of the optionality of a site and the grid connection is particularly attractive," Braakenburg told PV Tech Premium. "In particular, in a market like Italy, where we think there's all sorts of long-term storage potential, we are absolutely looking at the combination of storage with solar."
SUSI Partners last year concluded the investment phase for its energy storage fund, forming a portfolio of both utility-scale assets and behind-the-meter solutions across Canada, Australia, the US as well as the UK, where it recently bought 150MW of projects alongside energy storage company Eelpower.
Braakenburg said that while solar has always been part of SUSI's investment activities, the firm now has a broader mandate, allowing it to work across the energy transition. "Our playing field is quite broad. We are perhaps looking more at some storage and energy services opportunities at the moment, having made these particular renewable generation and IPP-type investments."
Those investments have seen SUSI Partners set up a new renewables platform in Poland with local energy-as-a-service company Luneos that will target the buildout of a portfolio of PV and wind assets in the country, which has experienced a rapid acceleration in PV deployment in the last two years.
With the platform focused on utility-scale projects, Braakenburg said the intention "is to build as much as we can and own as much as we can, but we have the flexibility where if the volumes are too big for us, we have flexibility to sell the projects as well".
Although the company is looking at a merchant base case for the assets, it is currently keeping all offtake options open.
SUSI aims to avoid solar markets that are heavily subsidised because it pushes a "rush of capital into those markets" that then "leads to lower returns", Braakenburg said. "Whenever we look at the fundamentals of markets, we prefer those markets that are at a point of not needing the subsidies."
Alongside Poland, this approach has led SUSI to expand in Italy as it aims to take advantage of high irradiation levels in the country and benefit from lower development costs and savings across the value chain by leveraging a local development team.
The firm's strategy of collaborating with local partners is also being deployed in Chile, where it secured a deal in October to acquire a portfolio of distributed solar and wind assets totalling more than 200MW, with a Chile-based company set to provide management services during construction and operation of the assets.
Braakenburg said that while SUSI knows project development processes and the practicalities of construction and of managing the offtake, when working on projects abroad it looks to join forces with teams that have existing knowledge of the market. "Finding good local partners that are fully aligned with our objectives is absolutely critical to us," he said.
As well as progressing on its solar pipeline and exploring more energy storage opportunities, SUSI Partners will this year focus on behind-the-meter business models, potentially building on a deal announced in December that saw the firm acquire a 50% stake in Starling Energy Group, an Australian installer of solar PV and energy storage systems for the residential sector.
On plans for this year, Braakenburg said: "I wouldn't be surprised to see some rooftop solar announcements in the coming six months from us, or indeed energy efficiency and broader energy services announcements."