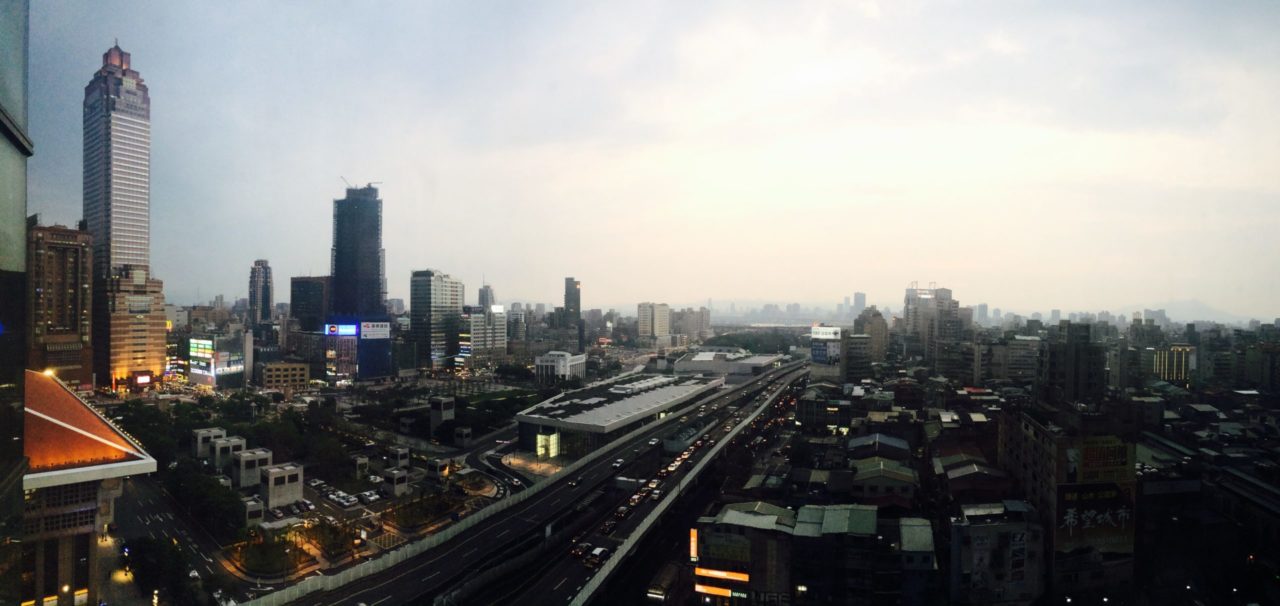 Taiwan's Energy Bureau is expected to approve an increase of the cap on individual solar project sizes from 500kW to 2MW by the end of Q3 this year.
The policy change was announced by lawmakers months ago, but the industry has been waiting patiently for official approval, having originally expected the approval to come in April.
Tom Wang, general manager at Taiwanese inverter firm LTI RE Energy, confirmed the Q3 date, having met with the Energy Bureau last month.
While at the PV Taiwan Exhibition pre-show, organised by the Taiwan External Trade Development Council (TAITRA), Wang told PV Tech that many utility-scale project developers have been waiting for the government to release the designation from 500kW to 2MW, along with a detailed procedure, in order to procede with projects.
LTI, which provides containerised inverters suitable for large-scale plants now has 40MW of orders for Taiwan this year, having installed 20MW on the island over the last five years. The orders show a new appetite for Taiwan's downstream market and a fledgling focus on large-scale on an island with serious land constrictions.
The government recently announced a 20GW by 2025 solar target of which much will come from the utility-scale side.
Quicker applications
Ty Lin, senior associate vice president, solar business, at Taiwanese manufacturer AU Optronics, said that above 500kW projects have to apply for a special certification with stricter rules – noting that the new rules would both shorten the application process and lower the entry barrier for individual developers to take part in the large-scale market.
Referring to Taiwan's overall downstream momentum, Lin added: "That will also help to speed up the overall progress."
Ally Kuo, power plant department, senior sales representative at Taiwanese EPC firm Hengs Technology, said the lifting of the cap would influence the number project completions next year, since most projects for 2017 have already had paperwork completed.
Kuo added the caveat that many companies have previously bypassed the 500kW cap by building multiple 500kW projects in close proximity to one another.
Transmission bottleneck
However, David Hsu, PV projects department, sales and marketing at Taiwanese cell manufacturer and project developer EEPV, said that, when projects are cut up in this way, developers have to make more than one application and run the risk of the available transmission line being booked by another party. Then you have to apply for a new transmission line to be built, which adds to costs greatly.
Hsu said: "In Taiwan right now it's not just land restriction or finding the project, it's also the availability of the capacity within the transmission lines – that's one of the bottlenecks right now."
Taipower, which controls the transmission lines, is "very cautious" about how much they open up the transmission lines to PV, added Hsu. Taipower is currently considering reassessing how much capacity it can open to PV, but the industry is awaiting confirmation again.
Ultimately, the increased 2MW cap, should help alleviate the problem of having to make multiple applications.
When asked about the Taiwanese Ministry of Economic Affairs (MOEA) announcement that it would spend NT$992.8 billion (US$32 billion) by 2024 to help hit the targets, Kuo said it would help as long as the new feed-in tariff rates don't drop too quickly.
She added: "Actually, the overall environment for investment is better than before. With the new government's green stance, banks are friendlier as well. This will encourage more private investment going into [the] solar industry. "