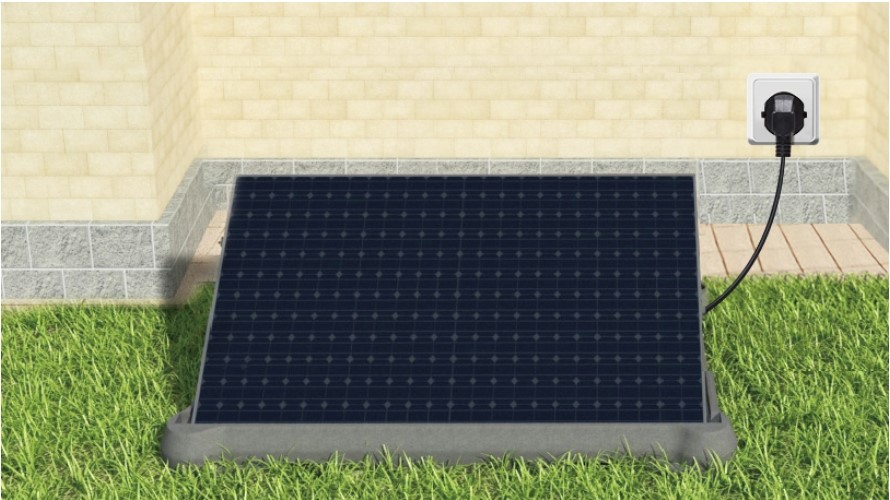 TalesunESS, a sister company of PV manufacturer Talesun, has launched plug and play AC module. Talesun is itself part of the Zhongli Group, a leading cell and module manufacturer with 5GW of project development under its belt and annual revenue in excess of US$1.5 billion.
The system was given a debut at the SNEC expo last month. It will be available as a standard, universal AC module or as part of a portable plug-and-play solution. Both configurations combine a Talesun module and a pre-installed TalesunESS-developed Microinverter. Each offers a 270W and a 300W option. The universal AC module is also available as a higher power 72-cell 360W module.
The inclusion of the microinverter slashes installation times, according to Talesun, as well as simplifying the supply chain logistics with all components packaged together.
By offering a module housed on a baseplate with its own adjustable bracket, Talesun claims the portable versions can be installed by consumers on their own. The baseplate can be filled with sand, gravel or bricks to provide the necessary ballast.
Additional connection cables allow multiple panels to be connected together and a 250V AC socket, meeting multiple national standards, can be purchased. By adding the AC safety box the UL94-V0 flammability rating and IP67 standards are reached. The box need only be installed to the final panel in a string in most setups.
The portable option targets flat roof, garden and camping applications.