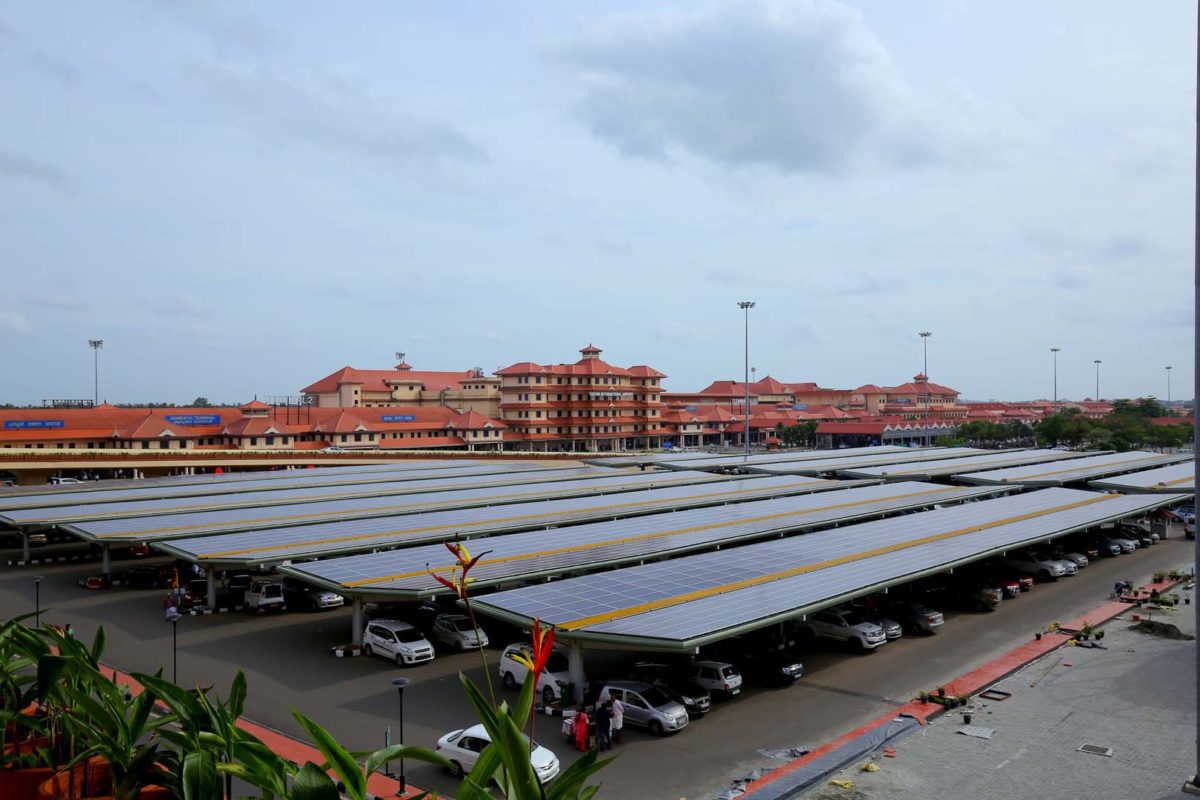 Indian integrated solar firm Tata Power Solar has commissioned 2.67MW of grid-connected solar carports at Cochin International Airport in Kerala, which became the world's first fully solar-powered airport in August 2015.
The latest project included 8,472 solar panels on top of 27 carports.
V J Kurian, managing director, Cochin International Airport, said the project was completed in a record time and is the nation's largest solar carport.
Ashish Khanna, ED and CEO, Tata Power Solar, said: "The project is a benchmark in terms of engineering expertise utilized in terms of complexities encountered considering the high water levels in backfilled lands. The modular design has helped us to execute the project in a record time and we are looking forward to more of these initiatives being replicated in other airports and commercial establishments."
India's 100GW by 2022 solar mission includes projects atop canals, as well as farms powering various rail networks and airports.
This month railways minister Suresh Prabhu also launched the nation's first train with solar and battery-powered coaches. The solar systems were developed and fitted by the Indian Railways Organisation of Alternative Fuel (IROAF). Twenty-four more coaches will be fitted with a similar system within six months.