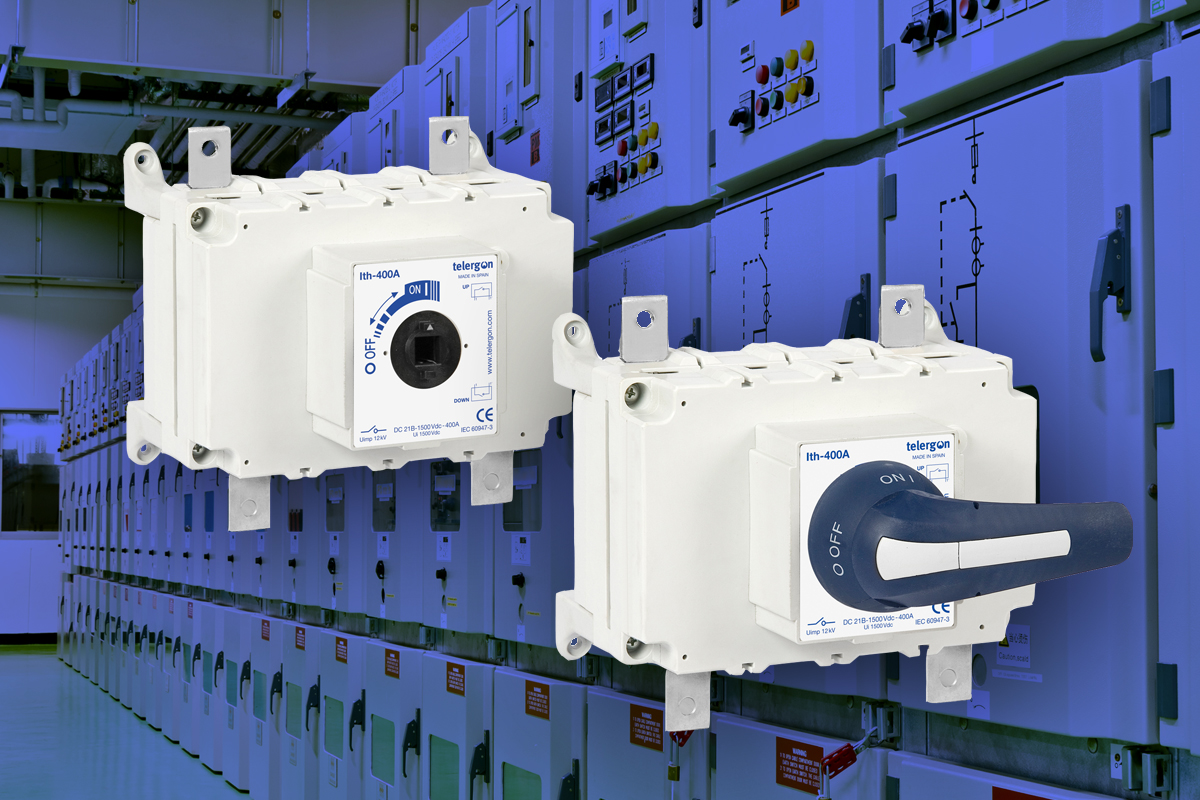 Telergon's S6000N DC switch disconnector from distributor Switchtec has been introduced to meet the demand for this type of product as a result of the increased usage of 1500VDC generation in photovoltaic (PV) utility scale systems.
Problem
The migration to 1500VDC PV systems is designed to improve system efficiency. Using 1500VDC rather than lower voltages enables the PV Installer to save costs as higher-voltage systems enable longer strings, which means fewer combiner boxes, less wiring and trenching, and therefore less labour, resulting in lower total ownership costs and LCOE (Levelised Cost of Electricty).
Solution
Aimed at photovoltaic installers and panel builders in PV systems and control panels, and designed to switch up to 1500VDC, the Telergon S6000N DC switch disconnector is available with different terminal configurations to suit the installation's specific requirements and needs. The switch can be supplied with its input and output terminals at the top of the switch, at the bottom, or one at the top and one at the bottom – all options are covered.
Applications
1500VDC PV systems.
Platform
The S6000N DC is constructed from two, type S6000 switches mounted back to back with built in, internal bridging links that enable the switch to be rated at 1500VDC and also to enable quicker installation. Available in either, 315A or 400A 1500VDC ratings, the switch consists of a sandwich type contact arrangement with self-cleaning blade contacts and pre-arc zones to ensure long term, fault-free energy transmission. The contacts are silver alloy coated for a long, trouble-free electromechanical life. Apart from the contacts, the S6000N DC is manufactured from high safety level, self-extinguishing materials, providing an excellent level of electrical installation, low smoke and a high resistance to electromechanical stress. a range of accessories and options are available to complement the S6000N DC switches including extension shafts, auxiliary contacts, terminal shrouds and Telergon's much-lauded ergonomic handle. The handle includes functional features such as the ability to be padlockable in the off position, a door interlock in the on position, a defeatable feature and it is rated to IP65.
Availability
Currently available.