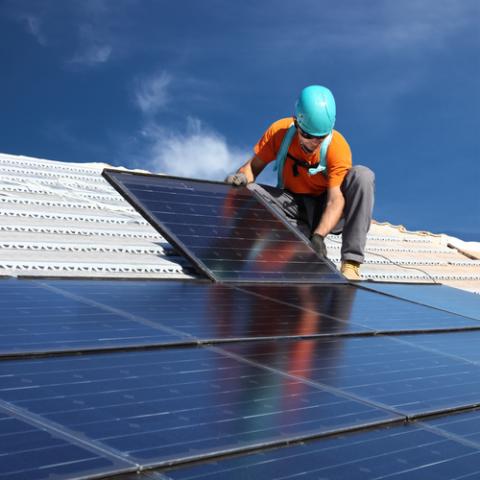 According to GTM Research Tesla/SolarCity's leadership in the US rooftop market comes into question after rival Sunrun was expected to become the top third party financing (TPO) provider by late 2017.
The market research firm highlighted from third quarter 2017 financial results that Sunrun has already surpassed Tesla in the residential lease and PPA segment of the US residential market.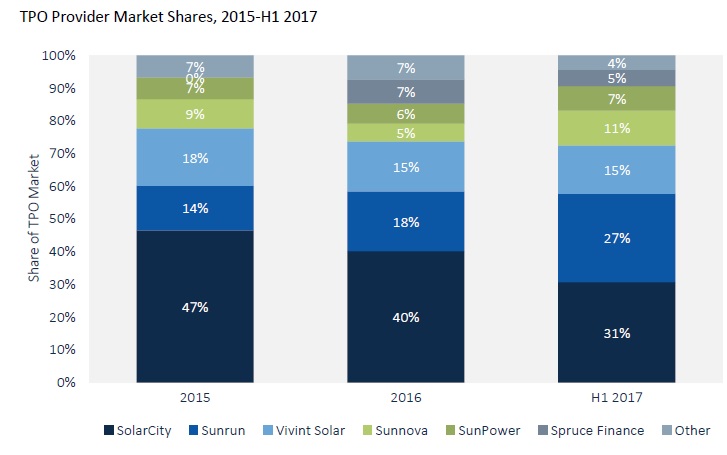 Granted, Tesla has publically proclaimed that it was shifting emphasis away from leases to direct sales to reduce borrowings and preserve and generate cash outright.
However, the company has seen installations plummet and from a megawatt perspective is also close to losing to top spot on a market share basis in the next few quarters, should the strategy remain unchanged.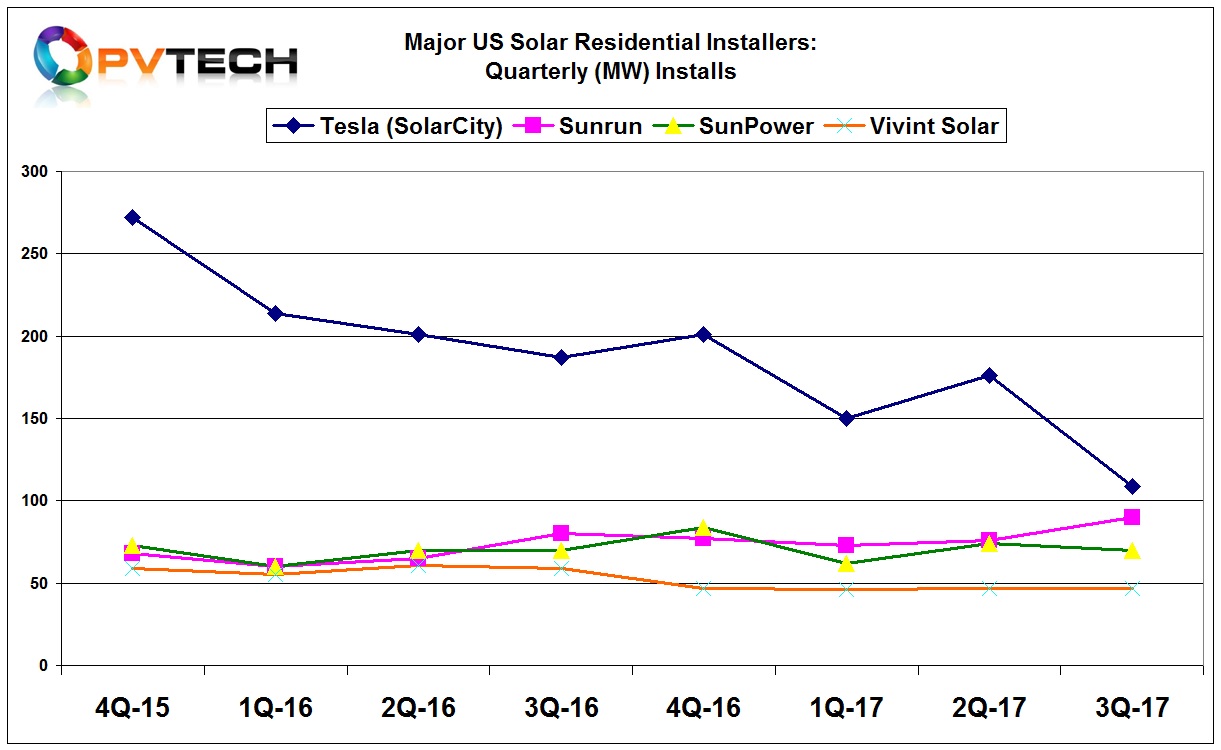 But GTM believes this has already happened in the third quarter of 2017, specifically in the residential market by total deployments (including leases, PPAs, loans, and cash sales).
According to its US Residential Solar Finance Update, GTM said that Tesla/SolarCity deployed 233MW of residential solar in H1 2017, while Sunrun deployed 148MW, and Vivint Solar deployed 93MW.
Yet in the third quarter these three companies deployed 109MW, 90MW, and 47MW, respectively but Tesla/SolarCity's 109MW included commercial installs. However, it should be noted that Tesla did not break-out these figures in financial filings.