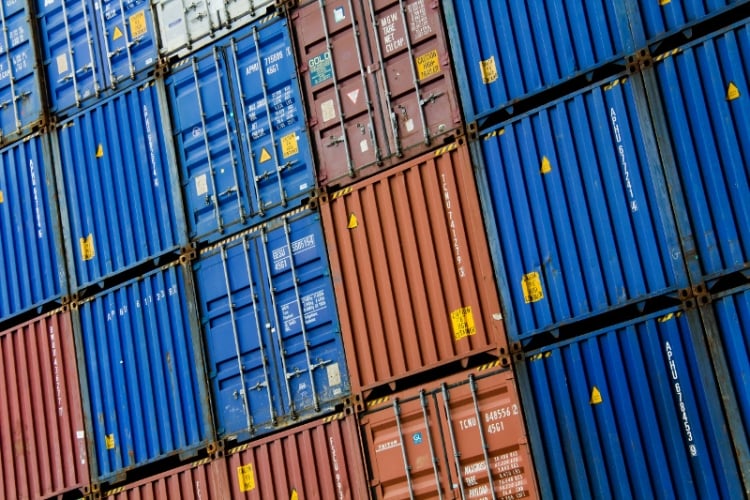 Yesterday the US government ended months of speculation by enacting a withhold and release order (WRO) on solar imports to the US linked to specific polysilicon providers in China suspected of having used forced labour.
But while the WRO does indeed answer some questions that have been lingering over the industry for months, it also raises more questions, leaving the industry somewhat in the dark over how to proceed. Here's what we know and crucially, what we don't as it stands.
This article requires
Premium Subscription
Basic (FREE) Subscription
Unlock unlimited access for 12 whole months of distinctive global analysis
Photovoltaics International is now included.
Regular insight and analysis of the industry's biggest developments

In-depth interviews with the industry's leading figures

Unlimited digital access to the PV Tech Power journal catalogue

Unlimited digital access to the Photovoltaics International journal catalogue

Access to more than 1,000 technical papers

Discounts on Solar Media's portfolio of events, in-person and virtual
Or continue reading this article for free
What we know
The companies at the centre of the WRO
When the news of the WRO first broke, there remained some speculation about which entities were specifically included within the order, perhaps fueled by a note from one polysilicon provider which suggested that it would be exempted from the WRO because it purchased goods from a certain subsidiary of Hoshine (Shihezi) located some 250km away from the subsidiary of Hoshine (Shanshan) located in the Uighur Autonomous Region of Xinjiang and, thus, at the centre of US suspicion.
While it's accurate that Hoshine Shanshan is the only subsidiary on the Department of Commerce's specific Entity List, which restricts exports, the actual text of the WRO, published by the commerce department late yesterday, makes it clear that the order applies to Hoshine Silicon Industry Co. and its subsidiaries. This makes it clear that Hoshine Shihezi, Hoshine Shanshan and any other subsidiary of Hoshine – and by extension, the companies that use its products – are in the US government's firing line with this order.
When the WRO will come into effect
The actual text of the WRO also makes it clear that the order, while only announced on 24 June 2021, came into effect the day before, on 23 June 2021. This is an important clarification because, as explained by Ellie Shibles, a lawyer at ST&R Trade during a webinar organised by ROTH Capital yesterday, the order will catch products that arrived at US ports of entry yesterday and have yet to be processed and released. Developers with orders either at any of the US ports of entry or indeed on the water today will now face the potential of their orders being detained. It could take a few days for certain ports to catch up with the various protocols now at play, and Customs and Border Protection lack the resource to check every shipment or container, but the WRO makes it clear that effective 23 June, shipments of solar products are at risk.
Downstream products are just as much being targeted as upstream
The Department of Homeland Security and Customs and Border Protection held a joint press conference yesterday morning to both outline the investigation so far and its results to date. Secretary Alejandro Mayorkas made it abundantly clear during this press conference that the US would be "rooting out forced labour wherever it finds it", clarifying that downstream products (i.e. solar cells and modules) were being targeted too. Indeed, CBP executive director Ana Hinojosa clarified that in the two-and-a-half-years that the investigation had been running, her department had identified just US$6 million worth of imports directly from Hoshine and its subsidiaries, but ~US$150 million worth of downstream products using Hoshine silicon metal in their manufacturing process.
This remains a small figure – some estimates suggest it could be as much as 500MW worth of modules, > 1% of that deployed in the US over the reporting period – but Hinojosa stressed that the figure provided was just what the CBP's investigation had uncovered so far. "There are certainly more products that have been produced, but we are continuing our investigations into importers and end products to determine what additional targeting we need to incorporate," Hinojosa said. It is therefore inevitable that more module manufacturers will find themselves targeted by the WRO, even if most top tier and vertically-integrated manufacturers have made concerted efforts to move their supply chains away from Hoshine.
Some solace for module manufacturers was provided by Nathan Picarsic, a co-founder at Horizon Advisory, also speaking on ROTH's webinar yesterday, who suggested that modules are unlikely to be seized today. Nevertheless the WRO should be seen as a signal, and the industry would do well to regard it as such. More, evidently, will be forthcoming in the weeks and months that follow.
What happens in the event of a detainment
Secretary Mayorkas spelled out the process of detainment clearly during yesterday's press conference. If products are suspected of being subject to the WRO upon entering the US, they will be seized by customs official and the importer notified. The importer then has three months to either hand over documentation proving that there are no links to forced labour or arrange for the products to be re-exported. After that three month deadline expires, the importer has 60 days to arrange for their re-export. If the products still remain at the port of entry they are assumed abandoned and destroyed.
The responsibility for ensuring products comply with the WRO sits squarely with the importer in this regard, and the Department of Commerce and CBP yesterday made it known that the government is not averse to launching further proceedings, citing the potential for monetary penalties for companies attempting to breach the WRO. ST&R Trade's Ellie Shibles stressed that there is no precedent set for companies suspected of breaching WROs to be hit with fines, however those with "findings" (i.e., the next level of infringement) have been fined in the past.
The burden of proof required
Should imports be detained as above, the onus is on the importer to prove a negative, as explained by Richard Mojica, a lawyer at Miller and Chevalier which specialises in WRO actions and has experience specifically in disputes involving companies based in Xinjiang, during ROTH's webinar. This is an onerous undertaking, often requiring a clear paper trail that discloses precisely where the product and its components originate from. And even then, that can not be enough. Customs officials are unlikely to inform importers specifically why their products have been detained and will simply state which WRO it has been seized under. The process is lengthy and complex and, as a result, Shibles said there have been cases in the past of legitimate trade being seized simply because companies have not been able to meet the burden of proof required to prove beyond question that the WRO does not apply. This process will be significantly aided by industry cooperation, Mojica said, ensuring that all the necessary paperwork is supplied as and when required.
What the industry needs clarity on
How strictly the WRO will be enforced
While the terms of the WRO make it clear which companies are now prohibited from exporting to the US, given the extent of Hoshine's reach in the sector – it is thought to supply roughly a quarter of the solar manufacturing sector's metallurgical-grade silicon (MGSi) – the enforcement of the WRO will sit with US customs officers, the conclusions of their "evolving" investigations and how strictly the order is interpreted.
This remains a matter of discussion in the industry. Johannes Bernretuer, founder of polysilicon supply chain advisory Bernreuter Research, stated that the eight largest solar polysilicon providers are all customers of Hoshine's. They, in turn, supply about 90% of the polysilicon used in solar wafer and cell manufacturing today. Should the WRO be enforced to the exact letter, the industry could assume that most module manufacturers could be the subject of suspicion and, therefore, detainments. Indeed, the Sheffield Hallam report into alleged force labour concluded that every module manufacturer – with the exception of Hanwha – used MGSi supplied by Hoshine.
But it is not that simple. By the CBP's own admission, in the last year some major module manufacturers have moved away from Hoshine as a supplier given the suspicion from certain jurisdictions, while some of the largest module manufacturers have made concerted efforts in the past 18 months to become far more vertically integrated, taking greater control of their supply chains and the visibility they have over them. This would not only make it easier for these manufacturers to meet the burden of proof required by customs officials but also remove them as companies suspected of forced labour practices by the US. The ability to do so is, however, limited to only the industry's largest players, meaning mid-tier manufacturers and below could all be locked out of the US market.
This is made even more complicated other legislation, this time in China.
Between a rock and a hard place
Aside from some incendiary comments made yesterday by China's foreign ministry spokesperson Zhao Lijian, China has yet to fully respond to the WRO. This may be because China has already acted in anticipation of the measures, earlier this month rushing through legislation which effectively prohibits Chinese companies from complying with foreign government sanctions that target China. It has yet to be tested, but according to the bill's wording, any China-based company seen to be acting to comply with a WRO would be liable for sanction by the Chinese government. In the case of solar, this could – in theory – relate to 'unblending' polysilicon supply so that the US or other markets can be assured it is not traced to Xinjiang or specific companies, or even as simple as just providing documentation that US customs officials request. Module manufacturers in China will no doubt be seeking a more concrete interpretation of the bill before proceeding.
Which manufacturers specifically are likely to have products seized
The CBP's Ana Hinojosa said yesterday that the US investigation is continually evolving, with more companies being targeted for enforcement as customs officials dig deeper. But the US will not publish the identities of these companies, nor will they reveal when products are seized or specific quantities. Solar developers in the US will therefore not be able to cross reference a list of companies known to be under suspicion of the WRO when ordering modules, potentially making due diligence more difficult than it perhaps needs to be. The WRO's enforcement will fall not on manufacturers with proven connections to Hoshine, but just who customs officials suspect of having said connections.
How far the investigation goes
That the US enacted a WRO against solar imports from China was not a surprise, but many in the industry were surprised that the order was levied against specific entities rather than the entire Xinjiang region, as has been the case for agriculture and cotton products so far. In some ways this is regarded as a more aggressive move. A region-specific WRO would allow companies to point to supply chains outside of Xinjiang, of which there are many examples, but in targeting Hoshine and its subsidiaries specifically, the WRO could – as above – be interpreted to target the 25% of the solar market which uses its MgSI, or indeed the 90% of solar-grade polysilicon supply using Hoshine products. Secretary Mayorkas refused to rule out yesterday that the WRO could yet be expanded to apply to broader regions, or indeed add new companies to its Entity List. This would be done immediately with no consultation process, so the ongoing nature of the CBP's investigation means the WRO should be regarded as a more fluid measure.
To what extent the industry will be affected
This will be the question that all in the industry will want answered, but it may be weeks or months before we know the full extent of the WRO's impact on the industry, and even then the changing nature of the order means just as the industry gets to grip with it, the goalposts could swiftly move again. As one source told PV Tech, the ban on Hoshine "could be either devastating or a non-starter," indicating the level of uncertainty the industry currently has.
Taking the current situation, Andy Klump, CEO at advisory Clean Energy Associates, told ROTH's webinar yesterday that much of the industry has been working on supply chain transparency for some time already and, as a result, manufacturers are primed to comply with the WRO. There could, however, be something of a lag – two to four months, for example – while US customs officials familiarise themselves with the new protocols. Furthermore, the extra due diligence needed on both sides of the supply chain mean prices could indeed increase, but not more than US$0.02c/W, Klump said, an increase which looks relatively cheap compared to spikes triggered by raw material and logistics turbulence so far this year. Nevertheless, those extra few cents could see even more large-scale projects pushed back.
There may also be the short-term occurrence of some manufacturers shifting product away from the US and into Europe, where similar measures are not yet in place. This could indeed lead to cheaper modules for European players, but these shifts will again be determined as soon as the industry knows more. It is, for now, a case of waiting to see the impact in the coming weeks.