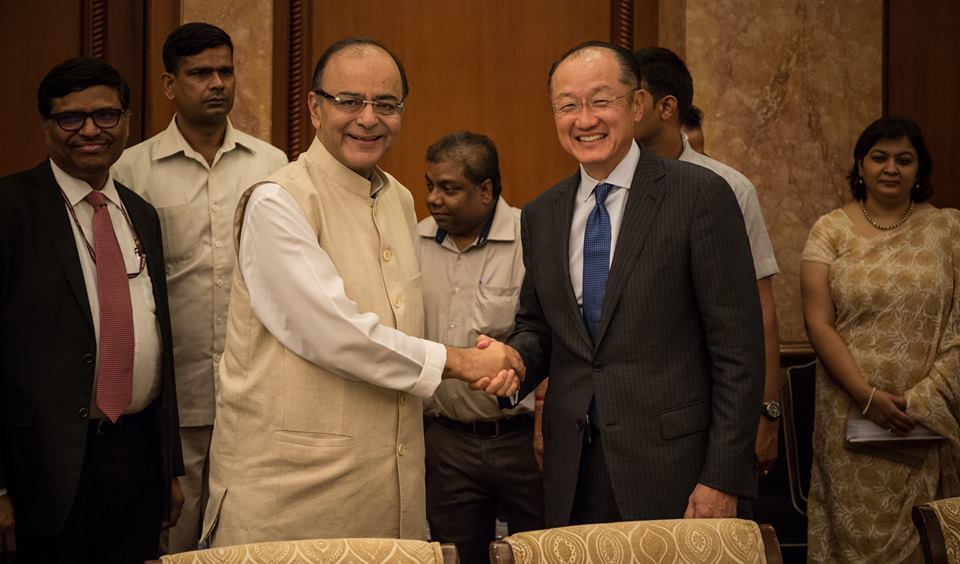 The World Bank Group today signed an agreement with the International Solar Alliance (ISA), which was formed at the COP21 Paris summit last year, and is comprised of 121 countries led by India, to partner on scaling up solar energy use globally, with the goal of mobilising US$1 trillion in investments by 2030. The World Bank is also providing India with US$1 billion in loans during 2017 for solar development, the largest solar investment by the Bank.
The agreement was signed and witnessed by key players in the energy sector, including India's energy minister Piyush Goyal, finance minister Arun Jaitley and of course prime minister Modi and World Bank Group president Jim Yong Kim. The agreement signifies that the WBG is a sanctioned financial partner for the ISA and is committed to propelling the use of solar energy within India and beyond.
"Quite aside from climate change reasons, I think people are going to start choosing solar because it's cheaper," said Kim today during a livestream. "State governments are going to say, why would I pay 8¢ when I can pay 3 or 4¢? You can install solar panels much more quickly than you can establish coal fired power plants."
The World Bank also announced plans to provide more than US$1 billion over FY 2017 to financially support India's ambitious targets to increase solar power generation to 100GW by 2022. This is in fact the World Bank's largest ever support for solar power in any country; propelling India into the top spot for World Bank clients. Between 2015 and 2016 alone, the Group lent around US$4.8 billion to India.
"It's an incredibly ambitious target; 175GW of solar which would be the most of any country in such a short period of time," said Kim. "We sat down and we had very detailed talks with private sector leaders in the renewable energy business. We also had talks with government leaders. One of the things we need to do is lower the cost of finance, and we're pretty good at that," he added.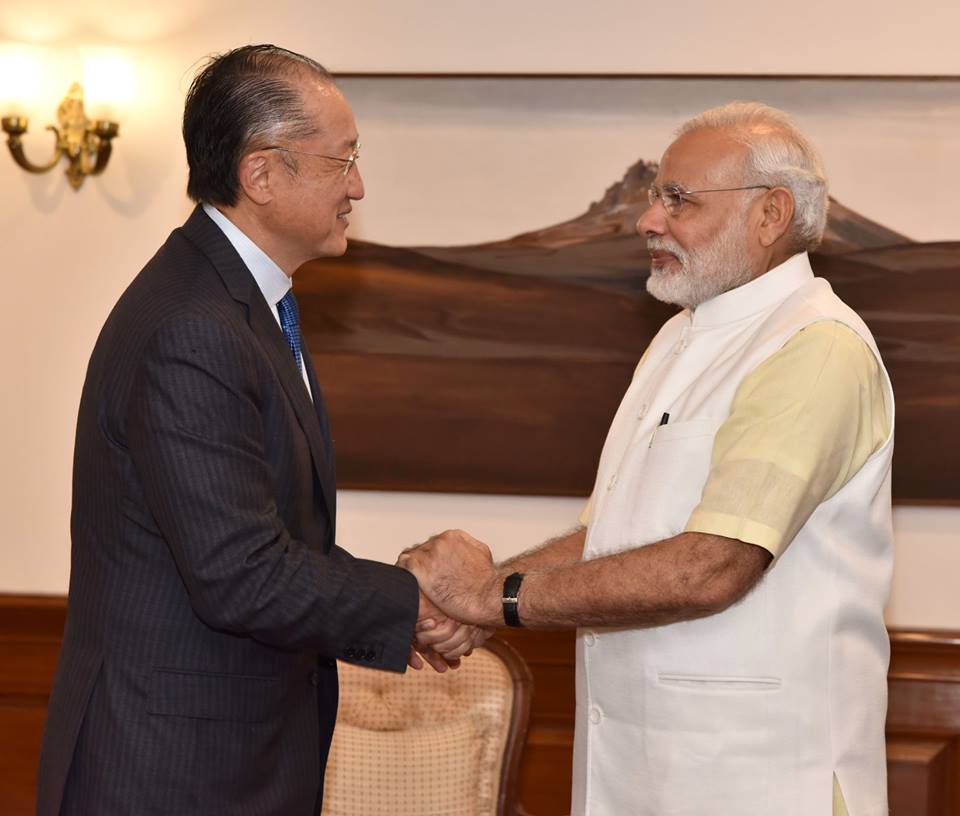 The financing will be filtered into clean energy projects that include solar rooftop technology, infrastructure for solar parks, launching innovative solar and hybrid technologies into the market, as well as transmission lines for solar-rich states, according to the Bank.
In addition, the World Bank Group is to develop a roadmap to raise financing for both the development and deployment of affordable solar, and leverage support from other multilateral development banks and financiers to formulate instruments to support solar energy.
"I am going to make an appeal to the donors of the world and say that even though India is a middle-income country, and you may want focus all of your lending on the poorest countries, I think we have to follow the carbon," said Kim. "So we are going to go out and try to find concessional resources – meaning very low-interest, longer term loans – so that we can help India structure deals to bring in private sector financing."
As a concrete display for commitment to these ends, the Indian government and the World Bank today signed an agreement for the US$625 million Grid-Connected Rooftop Solar Programme, which is to finance the installation of at least 400MW of solar PV. It is anticipated that the US$200 million Shared Infrastructure for Solar Parks Project will follow closely behind.
The idea is that India will be equipped to be a leader in the global climate change movement; making electricity available for all, whilst mitigating against the harmful effects of climate change. To get there, India has pledged to derive at least 40% of its energy from renewable sources by 2030. In fact, India is already planning to develop one of the world's largest solar parks: the 2GW Karnataka solar park is anticipated to generate enough electricity to power almost 1 million homes, significantly reduce CO2 emissions by 20 million tonnes a year, and save 3.6 million tonnes of natural gas.
"Every time we turn around the impacts of climate change are more severe than we thought," said Kim. "My view is that we should step back and say, what are the places in the world that, one, have the need for great amounts of energy; and two, have not done very much in terms of putting carbon in the air that is in the air right now; and three, have leaders who are committed to renewable energy? India is at the top of that list.
"If we can do that here, then I think we can very rapidly lower the price of solar. Right now coal in India is around 8¢ or 9¢/kWh. We've seen solar prices as low as 3¢/kWh and we've seen even in Africa in Zambia, in the latest auction we did in Zambia, we got a price of 6¢/kWh. I'm confident if we put all the pieces in place, the price of solar in India is going to drop."