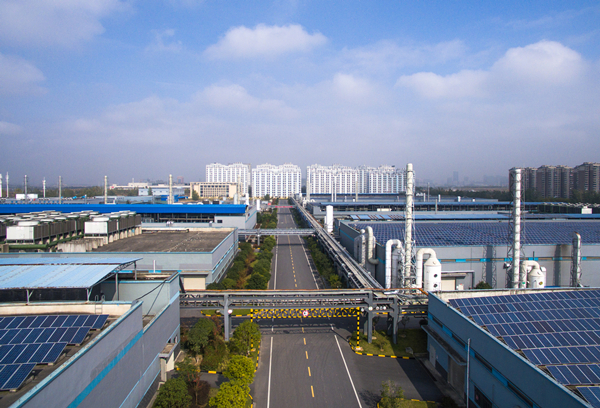 China-based integrated polysilicon and merchant cell manufacturer Tongwei Group has guided net profit in 2018 to be flat to slightly up on the previous year, despite rapid solar cell capacity expansions.
Tongwei Group disclosed that it expected a net profit attributable to shareholders of RMB 2.12 billion to RMB 2.113 billion, compared to RMB 2.012 billion (US$311.1 million to US$296.2 million) in 2017, a flat to 5% increase.
The company had previously reported a net profit for the first nine months of 2018 of RMB 1.659 billion, indicating fourth quarter net profit could be around RMB 454 million at the low point of guidance. Net profit in the fourth quarter of 2017 was RMB 483.5 million.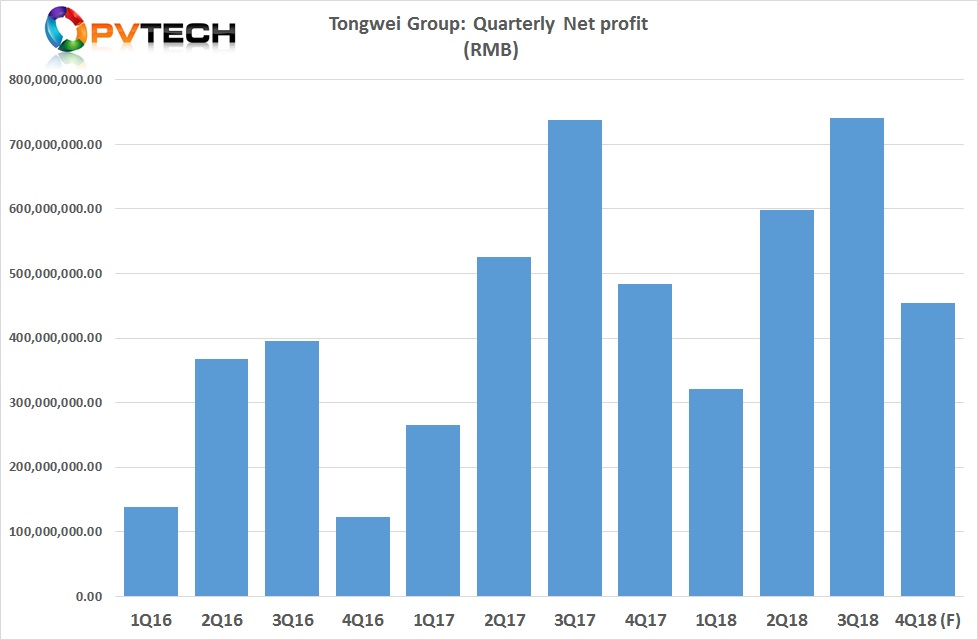 Tongwei noted that that changes in Chinese PV policy support (531 New Deal) had greatly eroded PV installation demand in the second half of the year, resulting in the entire PV supply chain ASP's falling sharply impacting overall profitability of the sector.
The ASP declines were said to have impacted its main solar cell operations with an expected decline in profitability, year-on-year. However, the company said that its utilisation rates were over 115%, helping to reduce non-silicon costs.