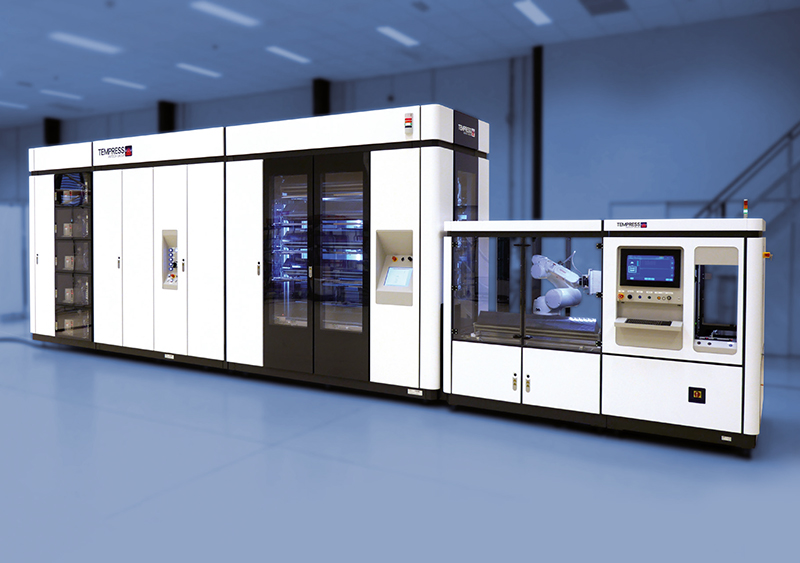 PV furnace equipment specialist Tempress Systems a subsidiary of Amtech Systems has said it has won an order from a new customer in Taiwan, a repeat order from an existing Taiwanese customer and installed approximately 800MW of its next-generation diffusion systems at a leading Chinese solar cell and module manufacturer.
Tempress said that the significant orders related to its HD-POCl3 furnace system.
Tempress had developed an alternative atmospheric process called 'High Density POCl3' (Phosphorus Diffusion), using improved chemistry and hardware upgrades to provide improved uniformity and higher cell efficiencies via formation of the emitter.
Fokko Pentinga, chief exeutive of Amtech, commented: "After Tempress' successful implementation of approximately 400MW of HD-POCl3 systems at a top-tier Taiwanese cell producer, we are proud to announce a repeat order from this same Taiwanese customer and a new order from a new customer in Taiwan. In addition, we successfully installed approximately 800MW of our atmospheric high-throughput diffusion systems at a leading Chinese solar cell and module manufacturer. One of the key differentiators is the integrated compact automation which seamlessly matches the high output of the HD-POCl3. This system is delivered and installed by another subsidiary of Amtech, R2D Automation."