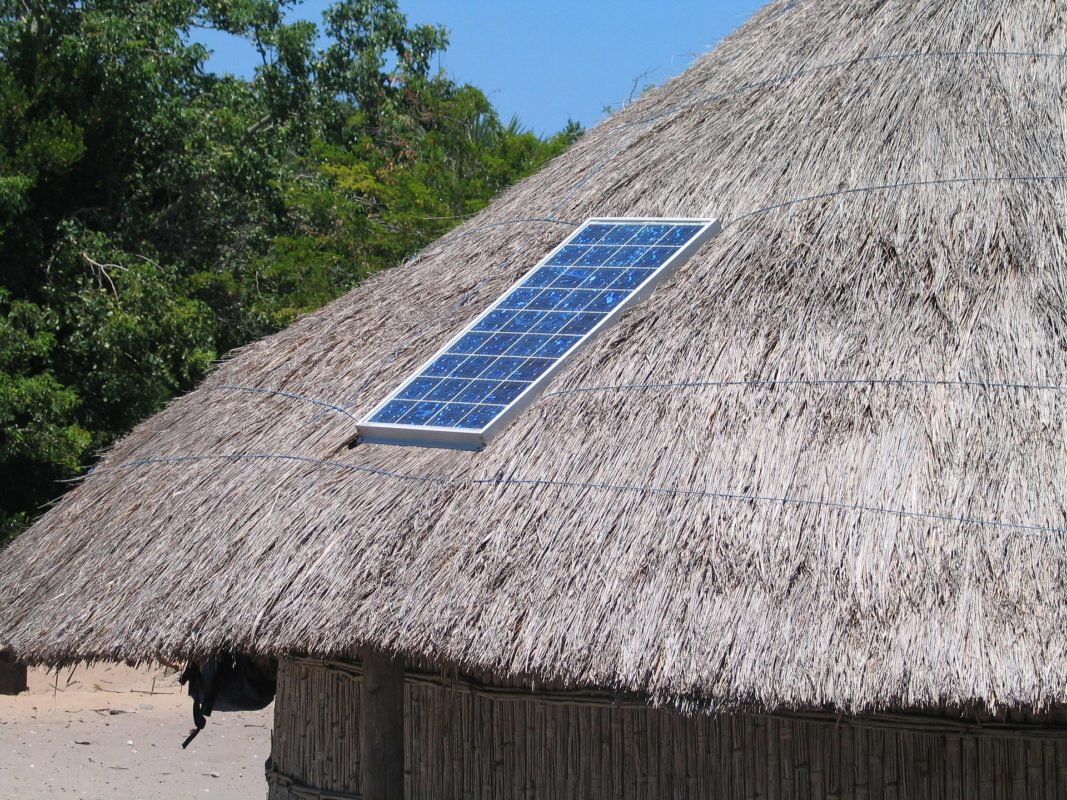 Structural hurdles are stopping investors from bankrolling clean energy, transport and buildings at the scale needed to limit catastrophic global warming, financiers have warned at the annual Climate Bonds Initiative (CBI) conference.
"Land acquisition is one the major challenges we face when investing in renewables and others. The lack of data around social impacts means we have to rely on external expertise, adding to costs and slowing things down," Ritu Kumar, director at UK development finance institution CDC, said at the London event.
"Infrastructure is quintessentially an intergenerational investment yet in politics, decisions are made based on short-term cycles," added fellow panellist Amar Bhattacharya, a senior fellow at the Brookings Institute. Tim Meaney from the Asian Development Bank struck a similar note as he warned countries their current "ad-hoc, unsystematic" approach with infrastructure means potential opportunities are being lost.
Spotlight on solar skills
The remarks come at a time when players worldwide – development investors, country associations, funds under the UN umbrella – work to ramp up allocations to solar PV across emerging markets.
For CDC – a US$5.3 billion-strong investor in the world's most challenging regions – business integrity and corruption are a key concern with infrastructure plays, Kumar explained. "We've had to turn down investments based on the fact we're not comfortable with [these aspects]," she added.
According to Kumar, getting governance right was a key driver behind CDC's decision to set up its own renewables arm Ayana, which is building some 500MW in solar in India with capital from Lightsource BP and others. Ayana, she added, has also empowered CDC to better offset the social impacts of solar projects.
"As we invest, we'll be providing training for unemployed youth living near our assets, with a goal for half the trainees to be women. If you're cutting down on fossil fuels and there are redundancies, you need to grow the right skills – it plays into the 'just transition' concept," she explained.
The green bond opportunity
The annual CBI conference took place at London's Methodist Central Hall, which – as CBI CEO Sean Kidney noted in his scene-setting keynote address – was the venue for the first meeting of the UN General Assembly in 1946.
"I've always avoided war analogies but now it's the time. We're entering a period of extreme global stress, a world of weather volatility and refugees," he told a financier crowd spanning the likes of HSBC, Credit Suisse and Moody's Investor Services.
"We've done remarkably well with capital accumulation in the past but it's deployed in the wrong place. Make no mistake: this is a choice we can make. We have the capital and the window to act, but it's a short window," he added.
Kidney's solution – which he termed as a "vast green infrastructure boom" – would have investors ramp up allocations to clean energy, transport and buildings. Data supplied by the CBI to PV Tech shows the climate bonds it promotes are becoming a route for solar investments worldwide, with millions raised by PV projects in China, India, Australia, Thailand, Mexico and others.
An EU taxonomy to guide investors
Also working to channel more finance to solar are EU policymakers, who are currently designing a taxonomy setting out the criteria – emission cuts, do-no-harm requirements with pollution and biodiversity – PV and many other industries must meet to be considered a sustainable investment.
Olivier Guersent, the European Commission's director general for financial services and internal market, was quizzed by PV Tech over the taxonomy at the fringes of the CBI event. "With renewables, the lack of projects can be an issue. It's difficult for investors to consider projects in a cost-efficient manner – that's why we're trying to standardise," he said.
This publication's own conversations show grid constraints are a deterrent for investors, with some new fearing connections won't keep up with the capacity under planning. Guersent pointed at the need to invest in energy storage. "Look at Spain. If you can use extra energy to pump up water by night, and create more energy, you can create synergies," he remarked.