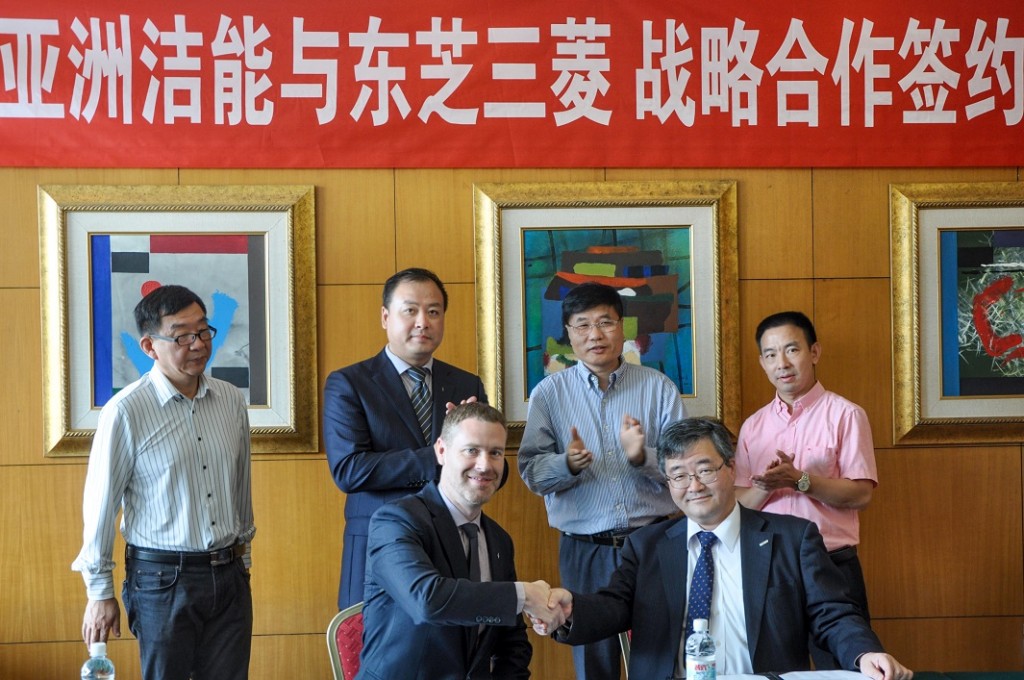 Goldman Sachs-backed rooftop solar specialist Asia Clean Capital (ACC) and Japan's Toshiba Mitsubishi Electric Industrial Systems Corporation (TMEIC) will develop a 200MW solar pipeline in mainland China.
ACC will provide construction and financing for the solar systems and TMEIC will provide technical support, equipment supply, and other services for associated rooftops.
The two firms have already started working together on several solar projects including a 20MW shipyard solar station in East China, for which TMEIC provides the inverters and ACC is the owner and is responsible for construction.
Thomas Lapham, chief executive of ACC, said: "TMEIC is a global leader in solar inverter manufacturing, having developed the world's first super-large inverter of 1MW in 1983. Cooperation between ACC and TMEIC will allow both companies to further accelerate their development of the red-hot Chinese solar market."
Last week, ACC and US-based Ten K Solar with production in Asia, announced the signing of an exclusive China partnership to develop an anticipated 40MW worth of solar projects within the next 18 months.
ACC is also planning 300MW of rooftop solar in China with manufacturer Trina Solar over the next three years.