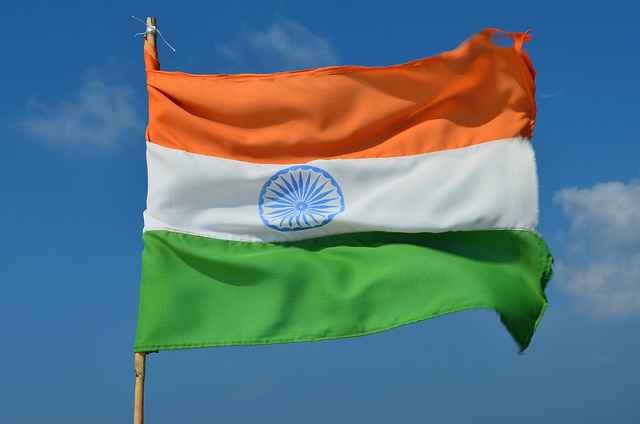 Multinational developers are winning solar projects in India by bidding at extremely low tariffs to make a beginning in the Indian market, but with little appetite to bid at the same low levels again, according to a prominent industry figure.
While record low solar tariffs in India have regularly made headlines since last summer, there is a clear trend that few developers winning capacity at low prices have been willing to bid at the same level or lower in subsequent auctions, Ashish Khanna, executive director and chief executive of India-based solar firm Tata Power Solar Systems, told PV Tech.
"Most of these companies are multinationals, winning capacity in one-off cases. These companies are trying to setup a strategic initiative for solar power in India. But, obviously they have limited liquidity and risk appetite for these sorts of numbers. This is to me one of the reasons [why] in subsequent bids they are not even matching their original bidding of winning numbers," Khanna added.
Khanna discusses these trends in detail during an interview with PV Tech.
Last week's auction in Rajasthan saw record low prices of INR 4.34/kWh (US$0.064) for solar park capacity. Setting up PV capacity in solar parks should lower costs because the developer does not have to deal with land acquisition and other transmission challenges. Rajasthan also has very high irradiation.
Variable solar conditions between states means that comparing bids is problematic, however, Rajasthan was widely expected to attract the lowest bids so far due to its favourable conditions.
Despite the favourable environment, PV developer SkyPower which won capacity in Telangana and Madhya Pradesh over the summer at 5.05 and 5.17 rupees per unit, only bid at 5.89 rupees per unit in last week's Rajasthan auction.
Similarly, SBG Cleantech, the joint venture between Softbank, Foxconn and Bharti Enterprises, which won 350MW in Andhra Pradesh at 4.63 rupees per unit last year, only bid at 5.67 rupees per unit in Rajasthan.
Meanwhile Prayatna Developers, an arm of India-based Adani Group, which won 50MW in Andhra Pradesh last year at 5.13 rupees per unit, in the Domestic Content Requirement category, still only bid at INR 5.6 rupees per unit in Rajasthan.
PV Tech contacted Softbank, SkyPower and Adani over the reasons for their higher bids in Rajasthan. Softbank declined to comment and SkyPower and Adani have yet to respond.
Referring to the overall low prices seen across the Indian auctions from multiple developers, Khanna added: "I don't foresee each player bidding at these same low expectations for long, and absolutely not for a whole Gigawatt of capacity. They are just one-off winners and then they are not bidding at these levels again. They will all come back to realistic expectations of returns in the future.
"I'm not concerned about shortcomings during project execution. However, if these trends continue and you have such aggressive assumptions in each and every project, then there will be shortcomings that will affect the output and quality of power expected from these projects," he said.
In the latest edition of PV Tech Power, many industry commentators cited the importance of having an Indian partner or having some established experience of developing solar in India in order to fully break in to the market.