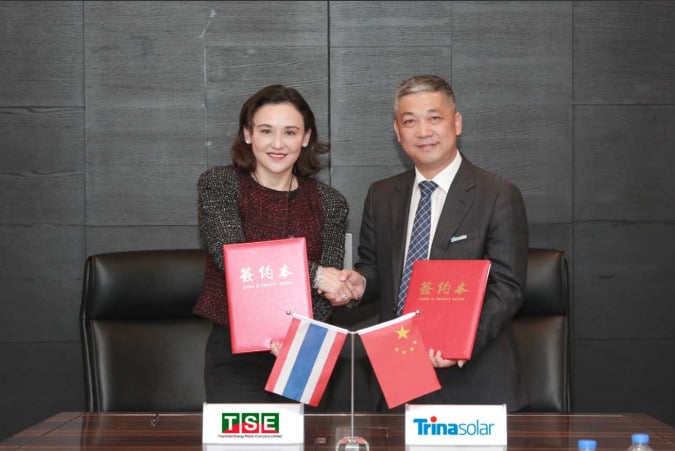 Chinese PV manufacturer Trina Solar has signed a memorandum of understanding (MoU) with Thailand-based developer Thai Solar Energy to be the exclusive supplier of solar modules for a 155MW solar plant in Onikobe, Japan.
Set in northeastern Japan's Miyagi prefecture, this will be Thai Solar Energy's largest project to date. It will use Trina Solar's new 405W and 410W Tallmax TSM-DE15M(II) modules.
Trina and Thai Solar Energy are now looking to work together on more projects in Southeast Asia.
"We consider this MoU as the formal alignment of both our interests. With the size of this project, the use of the latest solar technology and the choice of such a developed market as Japan, both Thai Solar Energy and Trina Solar are showing our ambition in Asia," said Yin Rongfang, Trina Solar executive vice president. "The Tallmax modules were selected for their industry-leading output and exceptional reliability. Our modules will provide a strong return on investment for Thai Solar Energy. The developer has already partnered with us in Thailand on several other projects thanks to our good market reputation and bankability ratings."
The MOU was signed in Shanghai at SNEC PV Power Expo last week.
The installation will be developed over 332.8 hectares of land and requires an investment of US$539 million on the part of Thai Solar Energy, as reported by PV Tech in February 2017.