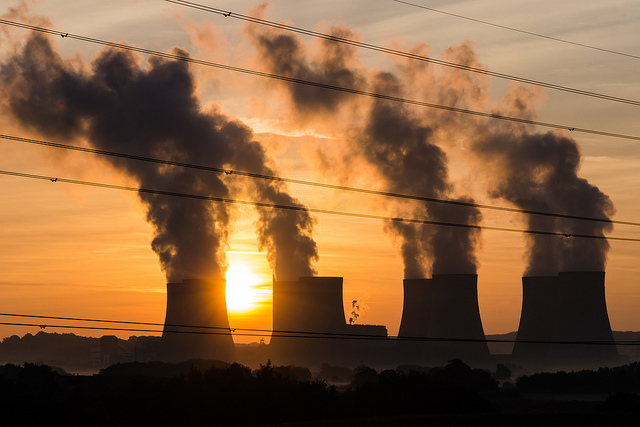 A memo written by president-elect Donald Trump's transition team entitled 'What to expect from the Trump Administration' reveals the future energy plans of the US, which amount to a "fossil fuel industry wish list", according to industry watchdog the Centre of media and Democracy (CMD).
Advising Trump on his future energy policy is a 14-member Washington-based think tank known as the Institute for Energy Research and its advocacy arm, the American Energy Alliance. Whilst involved in many fossil fuel exploits, including receiving funds from the likes of ExxonMobil and Koch Industries, the group insists it is not anti-renewable. The transition team for energy is led by Thomas Pyle, who penned the infamous memo outlining the energy initiatives of the future administration.
Not anti-renewable. We're a free-market group that is against subsidies for ALL energy sources https://t.co/YWymgMGJmt

— Am. Energy Alliance (@AEA) 6 January 2017
"President-elect Trump has promised to hit reset on the most harmful parts of the Obama climate agenda, including the Paris Agreement and the so-called 'Clean Power Plan'," the memo begins. It also depicts Trump's intention to replace the Obama administration's "harmful policies".
The letter goes on to bullet point fourteen key tenets of the Trump administration energy plan; many of which engender anti-climate change and pro-fossil fuel sentiments.
Among withdrawing from the Paris Agreement, "hitting reset" on the Clean Power Plan and reducing energy subsidies, the memo also reveals plans to target progress on renewables. Reducing energy subsidies (for all technologies) is listed alongside amending the renewable fuel standard (RFS) by reducing the EPA's discretionary authority to set biofuel levels. Given Trump's stance on wind energy, the memo also expressed that the technology will face "increasing scrutiny" from government.
In addition, the agenda includes increasing the leasing of federal lands for the exploitation of coal, oil and gas, and approving pipeline projects including the controversial Keystone XL and Dakota Access Pipeline, as well as rolling back federal fuel economy standards.
The fossil fuel influence of the AEA can clearly be seen in the memo to be influencing Trump's energy agenda. The think tank has already published recommendations on its website detailing how Trump can attack climate-change regulations and expand oil drilling.
The alliance were also behind a purported Department of Energy 'witch hunt' last month; sending out the controversial questionnaire that requested the names of all those who worked in a climate capacity.
"You have a president-elect who pledged to clean up the swamp, and now you have people being tapped for the most important positions who have been instrumental in advancing corporate interests over the interests of ordinary Americans," Lisa Graves, executive director of the CMD, told Bloomberg.
The memo can be read here.